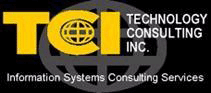 IT Security Analyst at Technology Consulting, Inc.
Louisville, KY 40222
TCI has an immediate need for an IT Security Analyst in Louisville, KY.  This is not a Corp2Corp opportunity.  This is a contract-to-hire opportunity.


SUMMARY

IT Security Analyst performs evaluation of Third Party and Client (Vendor) engagements to identify and manage vendor/client risk which may include completion of risk assessments as well as conducting technical security reviews of our suppliers and partners.

RESPONSIBILITIES
Evaluate third party risk and steer client/vendor/client relationships.
Evaluates vendor/client responses to security questionnaires and RFPs.
Make recommendations on ways to mitigate vendor/client risk.
Maintain vendor/client risk repository of artifacts including regular third-party vendor/client certifications and assign risk scores to firm suppliers and partners.
Conduct on-site audits of high-risk vendor/clients reviewing processes and controls.
REQUIREMENTS
2-5 years of relevant experience performing vendor analyst AND IT security analyst functions is a MUST.
Associate's or Bachelor's Degree in Information Technology is preferred.
Possess a sufficient understanding of technical concepts including systems, networks and security architecture best practices in order to effectively evaluate risk and assess the effectiveness of controls.
Strong and deep information security risk identification (includes Cloud services), assessment, and risk ranking experience.
Ability to convey technical concepts in layman terms.
Ability to interact effectively with, and influence, external vendor/clients.
Broad knowledge of risk management, vulnerability management, and third party risk.
Working experience with the following documents used in a risk assessment preferred:




SIG (Standardized Information Gathering) questionnaire,
Penetration test
Vulnerability test
SOC (Service Organization Control) 1 and 2, Type 2



80,219 - 115,660 /year
Cyber Security Analyst
What is this?