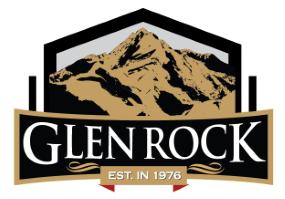 1st Shift Packaging Machine Mechanic at Al & John Inc.
WEST CALDWELL, NJ 07006
Al & John Inc., Glen Rock Ham, a manufacturer of gourmet quality deli meats located in West Caldwell, New Jersey –is seeking an individual with mechanical aptitude for ourfacility.
Background
The role of the Packaging machine mechanic will work closely with other departments such as production, quality and management to ensure that all SOPs, cGMPs and safe operations are followed at all times. This skilled maintenance position is responsible for setting up, maintaining, repairing and troubleshooting production manufacturing equipment in a food facility. Duties include setting up machines before each production shift, responding to line calls, diagnosing equipment malfunctions, performing preventative maintenance and installing equipment.
Industrial Multivac/Packaging Maintenance Mechanic Job Duties:
Ensures operation of machinery and mechanical equipment by completing preventive maintenance requirements on

production packaging machines,

engines, motors, pneumatic tools, conveyor systems

Locates sources of problems by observing mechanical devices in operation; listening for problems; using precision measuring and testing instruments.

Performs packaging line change over and packaging equipment set up, start up, trouble shooting, including vision system adjustments.

Make any necessary mechanical adjustments to machines

Determines changes in dimensional requirements of parts by inspecting used parts; using rules, calipers, micrometers, and other measuring instruments

Adjusts functional parts of devices and control instruments by using hand tools, levels, plumb bobs, and straightedges.

Controls downtime by informing production workers of routine preventive maintenance techniques; monitoring compliance.

Fabricates repair parts by using machine shop instrumentation and equipment.

Provide guidance to machine operators

Maintains equipment, parts, and supplies inventories by checking stock to determine inventory level; anticipating needed equipment, parts, and supplies; placing and expediting orders; verifying receipt.

Conserves maintenance resources by using equipment and supplies as needed to accomplish job results.

Provides mechanical maintenance information by answering questions and requests.

Prepares mechanical maintenance reports by collecting, analyzing, and summarizing information and trends.

Maintains continuity among work teams by documenting and communicating actions, irregularities, and continuing needs.

Maintains safe and clean working environment by complying with procedures, rules, and regulations.

Contributes to team effort by accomplishing related results as needed.
Requirements
To qualify for this position, your background must include:
High school diploma or G.E.D with at least three years of work experience in repairing manufacturing or packaging equipment

Knowledge of electrical and pneumatic repairs

PLC Knowledge a plus

Ability to read blue prints

Read and interpret equipment manuals and work order to perform required maintenance and service

Physically be able to bend, stoop and squat, stand for long periods of time and lift up to 50lbs.

Flexibility for overtime when needed

Must be able to read/write English

Must be familiar with Lock Out Tag Out procedures

Ability to work autonomously and use resources available to complete tasks timely

Able to complete tasks accurately and timely with minimal supervision

Strong verbal and written communication skills

Thrives in a collaborative, team player office environment

Ability to interface well with staff and external contacts of the Authority
Job Type: Full-time
Salary: Salary commensurate with ability.
Job Type: Full-time
Pay: $25.00 - $32.00 per hour
Benefits:
401(k)

Paid time off

Health Insurance

Life Insurance
Schedule:
Day shift

Monday through Friday

/

Saturday

s

Overtime
COVID-19 considerations:
To keep our employees as safe as possible, we are providing masks, gloves, and hand sanitizer for each employee and throughout or office, warehouse and production floor. Further cleaning measures have been put into place to limit the spread of germs.
Location:
West Caldwell, NJ 07006 (Required)
Language:
25.00 - 32.00 /hour
Salary commensurate with ability