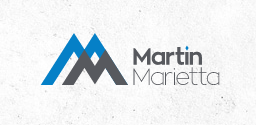 2nd Shift Plant Maintenance Foreman at Martin Marietta
Denver, CO 80204
Recently ranked at #72 on Fortune magazine's list of the 100 Fastest-Growing Companies in the world, Martin Marietta, a member of the S&P 500 Index, employs more than 8,500 employees at operations spanning 27 states, Canada and the Bahamas. A leading supplier of aggregates and heavy building materials, dedicated teams at Martin Marietta supply the resources for the roads, sidewalks and foundations on which we live.
At Martin Marietta, we are always looking for the best and the brightest, for people who have the potential to be the Company's future leaders. We are building on our foundation of success by selecting the finest people and helping them realize their potential. When you decide to build your career at Martin Marietta, you'll know what it's like to be respected, challenged and rewarded.
Position Summary
Perform repairs, installation and preventative maintenance of concrete batch plant equipment, including buildings, structures and related systems. Perform simple and intermediate type diagnosis repairs. As a plant maintenance/mechanic you may perform various roles, including fabrication, welding, cutting, greasing, housekeeping and various other shop or processing duties. Perform thorough preventative maintenance on all equipment. As an hourly foreman, you will be responsible for assisting in the following project related tasks: budgeting, planning / scheduling, work assignments, parts procurement and shift work order reporting. This is a second shift position.
Job Responsibilities
Ensures a safe work environment for self and others at all times

Daily pre / post shift communication with maintenance manager to include the following: budgeting, work assignments, parts procurement and shift work order reporting.

Conducts pre-shift safety inspections of equipment and work areas

Maximizes performance of equipment by performing repairs and ensuring preventative maintenance is completed on a timely basis

Performs fabrication, erection of processing equipment and repair to plant and equipment

Installs, maintains and repairs machinery, equipment, physical structures, plumbing and electrical systems following specifications, blue prints and manuals

Completes required paperwork to maintain equipment and to run the plant according to Martin Marietta standards

Inspects and ensures maintenance truck is being maintained properly

Demonstrate good knowledge of lock out/tag out procedure required during certain procedures

May operate mobile equipment

Other duties as required
 Knowledge, Skills and Abilities
Must have demonstrated safety focus

Have knowledge of pumps, material handling equipment and all related major systems in order to trouble shoot or anticipate system problems

Must be able to read blue prints and mechanical diagrams

Dedication to quality workmanship and attention to accuracy and details

Ability to troubleshoot mechanical issues in a production environment

Excellent communication skills and work with others from diverse backgrounds

Read, write and communicate in English

People leadership skills and ability to follow direction and lead by example

Ability to teach

Ability to perform well in a "TEAM" environment

Self-motivator
Qualifications:
High school degree or equivalent

3+ yrs experience in related heavy duty maintenance job or equivalent combination of training and experience

Willing to work various hours including overtime and work outside in varying weather conditions

Ability to work swing or night shift strongly preferred

Good driving record and current valid driver's license

Hold a Class B CDL or be capable of getting one within the first 90 days of employment
Medical
Prescription Drug
Dental
Vision
Health Care Reimbursement Account
Dependent Care Reimbursement Account
Wellness Programs
Employee Assistance Plan
Paid Holidays and Vacation
401(k) with Company matching
Pension
Salary Continuation – Short-Term Disability
Long-Term Disability Options
Employee Life Insurance
Spouse & Dependent Life Insurance
Business Travel Accident Insurance
Direct Deposit Payroll
Educational/Tuition Assistance Plan
College Scholarship Program – for dependent children
Matching Gift Program
New Auto Purchase Discount Plans
We are an equal opportunity employer.
Qualified minorities, women, veterans and individuals with disabilities are encouraged to apply.