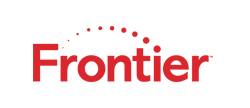 911 NOC Supervisor at Frontier Communications Corporation
CHARLESTON, WV
About Frontier Communications
Frontier® Communications provides communications services to urban, suburban, and rural communities in 29 states. Frontier offers a variety of services to residential customers over its FiOS® and Vantage™ fiber-optic and copper networks, including video, high-speed internet, advanced voice, and Frontier Secure®  digital protection solutions. Frontier Business™ offers communications solutions to small, medium, and enterprise businesses.


911 NOC Supervisor - Job Description:  
Scope & Responsibilities
Frontier Communications is seeking a 911 Supervisor, Commercial Customer Support Center to be responsible for 911 repair center in Charleston, WV. The center is responsible for 24/7/365 network surveillance and support of Frontier's 911 customer base. The position is responsible for managing direct reports, scheduling, approving payroll, and other administrative tasks. This is an integral part of Frontier's overall 911 NOC operation and the customer experience. The supervisor will oversee, mentor, and provide technical leadership to staff. This position is responsible for ensuring resolution of customer troubles in an expedient manner. 
Specific responsibilities include, but not limited to: 
Handle escalations for customer and network service troubles/outages 24 hours a day
Track, manage, and reporting of 911 outages
Assist in development of procedures and for trouble shooting 911 outages
Review of trouble tickets and major service interruptions
Post mortem and root cause analysis input as needed
Evaluate and document policy and procedure
Manage day to day operations, supervise and provide leadership
Manage employees time reporting, scheduling, ticket/call reviews, and discipline
Work with internal partners to resolve issues
Communicate effectively to upper management
Be part of the on-call supervisor rotation to cover evenings, nights, and weekends
Hours – Flexibility to work in a 24x7 operation is expected  
Required Skills:
Must possess strong leadership and interpersonal skills along with a strong work ethic, and the ability to work well under pressure and/or with deadlines. 
Must be available 24x7x365 and prepared to handle escalations at any time
Must be able to work extended hours
Training/ Education Required:
Bachelor's degree or equivalent required
Previous supervisor experience required
Computer skills with Microsoft Office including Excel, Access, PowerPoint, Visio and Outlook
Company System knowledge and CISCO certification a plus