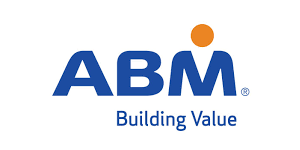 Account Operations Manager - Education Services at ABM Industries
Reynoldsburg, OH 43068
ABM (NYSE: ABM) is a leading provider of facility solutions with revenues of approximately $6.4 billion and over 130,000 employees in 300+ offices deployed throughout the United States and various international locations. ABM's comprehensive capabilities include electrical & lighting, energy solutions, facilities engineering, HVAC & mechanical, janitorial, landscape & turf, mission critical solutions and parking, provided through stand-alone or integrated solutions. Founded in 1909, ABM provides custom facility solutions in urban, suburban and rural areas to properties of all sizes — from schools and commercial buildings to hospitals, data centers, manufacturing plants and airports.
Job Title
Account Operations Manager - Education Services
Education
High School or GED
Career Level
Manager
Category
Operations
Job Type/ FLSA Status
Salaried Exempt
Travel Required
None
Shift Type
N/A
Job Description
The primary job responsibility will be the management of an assigned account and the Account Supervisors assigned to each account. Specific responsibilities include work scheduling of all account personnel, establishing work standards, conducting site evaluations, audits, overall inventory/equipment usage, budget control, employee performance appraisals, troubleshooting/problem solving, orientation, training of Account Supervisors and support personnel, customer relations, and special project work as requested. This individual will also ensure that all managed services are being provided in a proper and cost effective manner.
Essential Functions:
* Control expenses within area of responsibility.
* Develop and recommend custodial operating budget and ensure the department operates within budget.
* Evaluate and justify supplies, equipment, and purchases as needed.
* Maintains staff by recruiting, selecting and training employees; maintaining a safe, secure, and legal work environment; developing personal growth opportunities.
* Provide guidance to Account Supervisors on matters related to performance management, staffing/recruitment, training, HR compliance.
* Establish work standards and flow.
* Establish and maintain effective lines of communications with the client and facility personnel to ascertain that their needs and requirements are being met per the contract.
* Ensure compliance with regulatory agencies.
* Maintain an environment that is sanitary, attractive, and in orderly condition.
* Demonstrate and promote company culture, values and management philosophy.
* Maintains quality service by enforcing quality and customer service standards; analyzing and resolving quality and customer service problems; identifying trends; recommending improvements.
Minimum Requirements
High School diploma required.
College degree or equivalent work experience preferred. A minimum of three years of supervisory experience in a service-related field with high customer/client contact.
KNOWLEDGE, SKILLS, AND ABILITIES REQUIRED:
* Strong service/quality attitude.
* Ability to plan, organize, prioritize, and achieve effective time management.
* Ability to work under pressure and meet established goals and objectives.
* Strong public speaking skills.
* Sense of urgency & ability to meet deadlines; self-directed. A criminal background check, results of which are not necessarily a bar to employment, and a drug screen are required.
Location
Reynoldsburg, OH 43068 US (Primary)

ABM is an EOE (M/F/Vet/Disability/Gender Identity/Sexual Orientation)