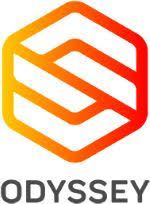 Acquisition Specialist* at Odyssey Systems
Maryland City, MD
Title*: Acquisition Specialist 
Job Location: APG, MD

Odyssey Systems has an exciting new opportunity for a Radar Engineer (Acquisition Specialist) supporting Product Manager (PdM) Radars' portfolio of systems responsible for the full scope of radars products, to include legacy, Quick Reaction Capability and Programs of Record tactical radars systems. The radar systems aim to provide accurate real-time detection, classification, tracking and coordinates locations to enable effective counterfire engagements and annihilation of enemy artillery, rocket and mortar systems (AN/TPQ-50 Lightweight Counter Mortar Radar (LCMR), the AN/TPQ-53 Counterfire Target Acquisition Radar (CTAR), FIREFINDER Family of Systems (e.g. AN/TPQ-36/37), and related Foreign Military Sales (FMS) radar systems.)

Odyssey Systems Consulting Group, Ltd. Odyssey is a leading provider of systems engineering, program management, acquisition strategy, quality assurance, information security, logistics, fielding and training support, and software development services for Department of Defense mission partners. We deliver collaborative solutions in response to complex and challenging requirements. We focus on people, processes, and performance to deliver superior results. Since our inception in 1997, our commitment to mission success and customer satisfaction has been recognized with exponential growth and exceptional past performance ratings. We accept challenging assignments and drive projects from the planning stages, through implementation, and into operations and support.
Job Responsibilities:
Provide acquisition management support services which are fully compliant with statutory, regulatory and policy requirements. Identify, analyze, interpret, and recommend implementation of public law, policy and regulation as it pertains to acquisition planning and documentation. Primary areas of expertise are DoDI 5000.02, DA PAM 70-3, AR 25-50, and US Code Title 10. Work with PM functional area leads to formulate and evaluate strategies for achieving program objectives to ensure that the system is developed, integrated, tested, produced and fielded in an efficient way, while meeting requirements. Coordinate with team leads to ensure all functional areas are given equal consideration in the development of proposed strategies. Prepare and provide key acquisition program documents including Acquisition Requirements Packages (ARPs), Acquisition Plans, Acquisition Strategies, Acquisition Decision Memorandums, Acquisition Program Baselines, Chief Information Officer (CIO) Self Assessments to provide input to Life Cycle Sustainment Plans, Systems Engineering Plans, Test and Evaluation Master Plans and other program documents. Facilitate the development and evolution of the lifecycle cost estimate. Assist document authors in coordinating evolving drafts, and coordinate with WIPT members both individually and collectively to discuss the disposition of comments. Coordinate documents for local signatures and track document status through higher headquarters for final approval.
Minimum Qualifications:
Senior Level
10 years of relevant experience
B.S. Degree – Business or Accounting
Intermediate Level
3-5 years of relevant experience
B.S. Degree – Business or Accounting
Additional Information:
Availability of positions is contingent upon contract award.


The contractor will not discharge or in any other manner discriminate against employees or applicants because they have inquired about, discussed, or disclosed their own pay or the pay of another employee or applicant.
Odyssey Systems Consulting Group, LTD. is an Equal Opportunity/Affirmative Action employer. All qualified applicants will receive consideration for employment without regard to race, color, religion, sex, pregnancy, national origin, disability, sexual orientation, gender identity or expression, marital status, genetic information, protected veteran status, or other factors protected by federal, state, and/or local law. This policy applies to all terms and conditions of employment
#LI-POST
401K
Employee Events
Employee Referral Program
Flexible Spending Accounts
Gym Memberships
Life Insurance
Maternity/Paternity Paid Leave
Medical, Dental and Vision
Military Leave
On Site Cafeteria
Paid Holidays
Paid sick days
Parking
Professional Development
Retirement / Pension Plans
Tuition Reimbursement
Vacation/paid time off