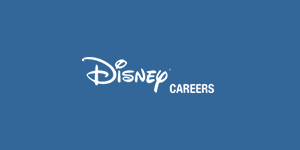 Agricultural Sciences - Biotechnology Internship - Fall 2020 at Walt Disney Company
Lake Buena Vista, FL
Job Summary:
Agricultural Sciences - Biotechnology Internship - Fall 2020
The Land® Pavilion at Epcot®

Be a part of a transformative team and culture…

The Agricultural Sciences team, part of Disney's Animals, Science & Environment, offers Professional Internships designed to provide qualified college students with the opportunity for hands-on work experience in the unique growing areas that are part of Living with The Land, an agricultural attraction at Epcot®.
Responsibilities:
Prepare mediaand tissue culture for a wide variety of plants used in The Land Pavilion greenhouses and/or for a tissue-cultured merchandise item. Grow, package and deliver the merchandise item.
Lead informative and interactive guest tours through the greenhouses, labs and aquaculture facility daily.
Staff the Behind the Seeds Tour desk at Epcot® to promote the tour, sign guests up for the tour, sell plant-related merchandise and answer general Guest questions.
Basic Qualifications:
Experience with and understanding of working in a laboratory.
Must have a valid U.S. Driver's License
Operating a company vehicle is required for this role. Candidate must be willing and able to operate a company vehicle under inclement weather, including minimal lighting
Required Education
College student or recent college graduate. Graduate students are not eligible for this internship.
Applicable background and/or major in Plant Science, Biology, Biotechnology, Molecular Biology, or related field.
Minimum grade point average of 2.0
Additional Information:
Required Materials:
Résumé (outlining all of your required qualifications)
College transcripts (official or unofficial)
Please attach a cover letter to tell us a bit more about your passion for this field, and how you have cultivated this passion in your field to date to prepare for your future career
To upload these documents:

Log into your Dashboard
Click the second tab "Attachments"
Select "Submitted Applications"
Click on the title of the position for which you would like to attach the transcript/cover letter/resume/etc
Click the "Add Files" button
Under what you want to add, select "Transcript"/or type of document you are attaching
Be sure your document is titled appropriately with your name and type of document in this format: First Name_Last Name_Transcript

Internship Eligibility:

Must be enrolled in an accredited college/university taking at least one class in the semester/quarter (spring/fall) prior to participation in the internship program OR must have graduated from a college/university within 6 months OR currently participating in a Disney College Program or Disney Professional Internship
Must be at least 18 years of age
Must not have completed one year of continual employment on a Disney internship or program.
Must possess unrestricted work authorization
Must provide full work availability
Must provide own transportation to/from work
Current Active Disney cast members must meet Professional Internship transfer guidelines (for Walt Disney World cast members this is no more than four points and one reprimand in the last six months; for Disneyland cast members this is six months of consecutive service and a performance record clear of any disciplinary issues (warnings, suspensions, etc.) for at least six months)

Program Length: The approximate dates of this internship are June 2020 - January 2021. Interns must be fully available for the duration of the internship.

Housing: A limited amount of company-sponsored housing is available on a first-come, first-serve basis.