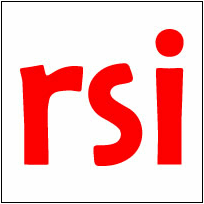 Senior Payroll Accountant at RSI
San Francisco, CA
If you are looking for a career opportunity to bring and put action your exceptional skills to great use and start building thriving and rewarding career with an internet industry leader- come join us!
We are dynamic, growing company that inspires our employees to be successful by providing an excellent work environment and training. As part of our growth, we are currently seeking an experienced Senior Payroll Accountant to be responsible for managing payroll processing and reconciliation and reports to a wonderful and supportive manager.
If you want to be part of a motivated, and successful team of winners, we definitely want to hear from you!
Please apply now!
Responsibilities include but not limited to:
Process timesheets and employee payroll in a timely manner.
Responsible for processing monthly and quarterly sales variable commission and bonus payouts.
Generate journal entries and reconciliation workbook for payroll and variable commission accounts in a timely manner.
Respond to HR and payroll related questions and concerns in a timely manner.
Ensure compliance with all applicable state, federal, local regulations.
Research and resolve tax notices in a timely manner.
Responsible for new state business registration and local tax filings.
Process daily notifications to update employee's records for accurate local Income Tax withholding.
Assist in any upcoming HR/payroll projects to help the company scale.
Experience processing employee benefits and other HR administrative duties.
Provide support during the audit process.
Other tasks and ad-hoc projects as assigned.
Skills and Qualifications:
5+ years of full-cycle, multi-state payroll processing experience as a paymaster, or worked for companies such as Paychex, ADP, SAP, or Oracle and were required to answer customer questions while processing pay
Combination of startup and public accounting experience preferred
Excellent attention to detail and organization skills
Ability to maintain positive relationships with employees and vendors
Ability to prioritize, solve problems and meet deadlines
Adhere to the highest level of confidentiality
Proficient in account reconciliation.
Knowledge in Excel (pivots, sumifs).
Certified Payroll Professional (CPP) certification preferred
ADP WFN payroll experience required; multi-state preferred
What we offer:
Great medical, dental, vision insurance options with 90-100% employee premium coverage
401k plan + 3% company match
Stock options
Flexible vacation policy; work hard and take time when you need it
$150/month mass transit/rideshare stipend
$65/month gym reimbursement
Catered meals and stocked kitchen with coffee, snacks and beverages
Team retreats every quarter
Team happy hours
Weekly insight into all major company metrics
Up to 12-weeks of paid parental leave

RSI is an Equal Opportunity Employer
72,890.00 - 91,998.00 /year
Payroll Accountant
What is this?