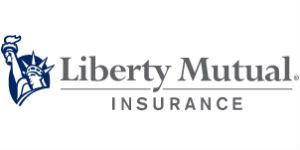 Associate Underwriter, Global Transaction Solutions at Liberty Mutual Insurance
New York, NY 10005
Liberty Global Transaction Solutions has an established global transaction insurance team and has an opening for an analyst with 1 - 3 years of deal experience to further expand its U.S. team.  The focus of this New York-based role will be on underwriting transactional risk insurance products, specializing in Representations and Warranties (R&W) insurance.
Responsibilities:
Review of public and private M&A transactions, including analysis of risk, reviewing transaction documents, diligence reports and conducting discussions with deal team members as part of underwriting transactional risk insurance products
Assess insurability of risk and understand policy terms and language
Support Senior Underwriters on all aspects of the deal process 
1 - 3 years of experience as a paralegal, accountant or experience in the M&A deal space
Specific experience within insurance sector or other financial institutions a plus
General understanding of deal structures and processes is helpful and a strong desire to learn about M&A transactions
Demonstration of strong work ethic will be critical
Superior interpersonal skills and ability to collaboratively work with others
Strong written and oral communication skills
Highly focused, enthusiastic and creative thinker
Ability to work in a fast paced environment, with strong time management skills
General knowledge of and ability to comprehend financial statements
At Liberty Mutual, our purpose is to help people embrace today and confidently pursue tomorrow. That's why we provide an environment focused on openness, inclusion, trust and respect. Here, you'll discover our expansive range of roles, and a workplace where we aim to help turn your passion into a rewarding profession.   
Liberty Mutual has proudly been recognized as a "Great Place to Work" by Great Place to Work® US for the past several years. We were also selected as one of the "100 Best Places to Work in IT" on IDG's Insider Pro and Computerworld's 2020 list. For many years running, we have been named by Forbes as one of America's Best Employers for Women and one of America's Best Employers for New Graduates—as well as one of America's Best Employers for Diversity. To learn more about our commitment to diversity and inclusion please visit: https://jobs.libertymutualgroup.com/diversity-inclusion 
We value your hard work, integrity and commitment to make things better, and we put people first by offering you benefits that support your life and well-being. To learn more about our benefit offerings please visit: https://LMI.co/Benefits  
Liberty Mutual is an equal opportunity employer. We will not tolerate discrimination on the basis of race, color, national origin, sex, sexual orientation, gender identity, religion, age, disability, veteran's status, pregnancy, genetic information or on any basis prohibited by federal, state or local law.