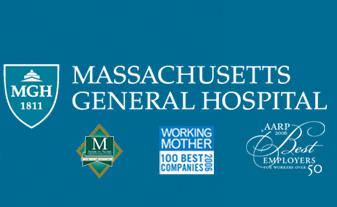 BFT OPTICAL SYSTEM ENGINEER FOR MGH CBRC! at Massachusetts General Hospital
Boston, MA
Job Description
BFT OPTICAL SYSTEM ENGINEER FOR MGH CBRC!
GENERALSUMMARY/ OVERVIEW STATEMENT:
Inthe Manstein Lab, we specialize in the design, development and testing(pre-clinical and clinical) of complex, state-of-the-art medical and aestheticlaser systems, laser electro-optics, biological imaging and mechanical systemsfor biomedical and clinical applications. The lasers we use range from excimerlasers, NIR lasers (810nm lasers, 1550nm lasers), tunable lasers, Er:YAG lasersand CO2 lasers, operating in both ablative and non-ablative modes for various biomedicalimaging and human therapy applications.The Manstein Lab has a small team of clinical researchers and benchscientists. We are currently looking for an Optical System Integration Engineerto join our team in a part-time temporary role.
Pleasenote this position is temporary and note eligible for benefits.
PRINCIPALDUTIES AND RESPONSIBILITIES:
Responsibilitiesinclude: Integration of complex systems involving optics, fiber optics,electronics, software, firmware, and mechanical sub-assemblies. First articletest of subsystem and system level assemblies for performance verification,stress testing and environmental compliance. Alignment of laser and/or opticalsystems. Troubleshooting of system and subsystem failures. Development of testprocedures and test stations. Support transition of engineering prototypes intoclinical use devices working with third-party vendors for design control andquality documentation. Support field testing with occasional travel to off-sitelocations.
SKILLS/ABILITIES/COMPETENCIESREQUIRED:
Expert-level knowledge of optical engineering and design principles and medical device development practices including general awareness of regulatory requirements;
Early-stage device prototyping skills for in-house prototype development;
LICENSES,CERTIFICATIONS, and/or REGISTRATIONS (if applicable):
None required.
PhDdegree in a technical field (preferably Optical Engineering or Physics) preferable.
Atleast five years of applicable experience in electronic and/or optical systemintegration and test. Strong knowledge of optics and fiber optic systems. GUI/Controlsystem Software development a plus. Excellent hands-on and laboratory skills inbuilding, testing, validation, and troubleshooting of optical, fiber optic,electrical, and/or mechanical subsystems. Proactive, organized, self-motivatedindividual, requiring minimal supervision.
SUPERVISORYRESPONSIBILITY (if applicable):
None.
FISCALRESPONSIBILITY (if applicable):
None.
General office andresearch lab conditions including human tissue research, animal research and/orhuman clinical studies.


Job
MassachusettsGeneral Hospital is an Equal Opportunity Employer.Byembracing diverse skills, perspectives and ideas, we choose to lead.Applications fromprotected veterans and individuals with disabilities arestrongly encouraged.
Primary Location
MA-Boston-MGH 101 Merrimac
Organization
MGH 101 Merrimac (MGHBoston101Merrimac)
101 Merrimac Street
Boston, 02114