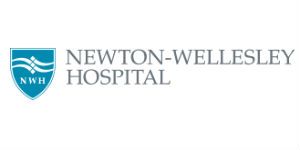 BFT TEMPORARY ENVIRONMENTAL SERVICE AIDES NEEDED AT NWH! at Newton Wellsley Hospital
Boston, MA
Description
Performs routine housekeeping activities to maintain a clean, safe and habitable environment per departmental standards.
Please note this position is temporary in nature and not eligible for benefits.
Picks up and discards trash and soiled linens. Damp-wipes waste baskets and linen hampers. Performs high dusting activities to ensure that vents, bed lights, televisions, high ledges, and other high areas are free from dirt and dust.




Cleans and sanitizes bathrooms. Uses appropriate chemicals and cleaning equipment to ensure that the mirror, sink, toilet, and shower are thoroughly cleaned and sanitized. Restocks toilet tissue, paper towels, and soap, as needed.Replaces shower curtains as needed. Spot cleans any soiled areas as needed. Places sanitary strips across toilet seat.




Damp wipes telephones, the on-call button cords, bed-side tables, and over-the-bed tables, chairs, bed rails, head and foot boards, and all other furniture in the room daily. Damp wipes doorknobs, light switches, window sills, pictures, and other horizontal surfaces daily. Spot cleans walls as needed. May clean windows. Strips, damp wipes, and remakes beds upon patient discharge. May cycle-clean rooms (including cleaning ceiling, walls, bathroom tiles, etc.) as assigned by Supervisor. May use mess kits on hazardous spills.




Dry mop patient room floor, including bathroom floor. Prepares cleaning solution with Hospital Approved Disinfectant. Wet mops patient room floor, including bathroom floor daily.




In administrative offices and at Nursing Stations, damp wipes office furniture, computer terminals, telephones, files cabinets, etc. Dry mops floors and/or vacuums carpets daily.




Moves furniture as needed to dust and clean floors and carpets. May strip and refinish floors on a periodic basis. May buff and shine floors daily. Shampoos and spot cleans carpets as assigned by Supervisor. Sweeps, wet mops, dry mops, and buffs floors in hallways and stairways as assigned by Supervisor.




Organizes the supplies in housekeeping closets daily.
Damp wipes walls periodically. Wet mops floors daily. Scrubs sink daily.




In cooperation with the Group Leaders and Supervisors, ensures that equipment and supplies are always available and in proper working condition. Uses equipment and supplies as outlined by manufacturer guidelines. Picks up E.S.D. cart at the start of each shift. Uses safety glasses, gloves, and other personal protective equipment as needed. Cleans equipment after each use. Restocks supplies on the cart daily. Replaces vacuum bags and filters as needed. Returns soiled mops to the E.V.S. supply room for cleaning.




Demonstrates appropriate work, personal, and safety habits in the performance of duties. Uses safety glasses, gloves and other personal protective equipment as needed. Changes gloves as appropriate and washes hands after each use. Recognizes hazardous situations and responds appropriately (ie. places carts out of the way of traffic, uses mess kits appropriately). Changes cleaning water every three rooms. Cleans and restocks carts for the next shift. Takes responsibility for cleaning and organizing housekeeping closets.




Is courteous and helpful to patients, visitors, and other personnel. Greets patients upon entering their rooms. Continually acts as "customer service agent" on behalf of the Hospital. Recognizes when the patient is in need of clinical assistance and responds by calling for a direct health care worker. Leaves behind "Welcome to Newton-Wellesley Hospital" cards after cleaning each room.




May be required to assist in moving and discarding heavy office furniture.

Qualifications
High schooldiploma preferred or equivalent experience

Sufficientphysical strength and stamina

On-the-jobtraining

Ability tocommunicate verbally and make self understood

Ability toproblem-solve

Ability toget along with others and confront issues appropriately
Duties mayinvolve general cleaning with exposure to dirt, odors, cramped quarters,exposure to human waste, or other unpleasant elements. Exposure to potentiallyharmful chemicals.
Physical Standards of Job Description:
Constantly –75% or more of the worker's time is spent in the activity

Frequently –25% to 75% or more of the worker's time is spent in this activity

Occasionally– 5% to 25% or more of the worker's time is spent in this activity

Rarely –under 5% or more of the worker's time is spent in the activity

N/A – notapplicable
Basic activity being performed

C

F

O

R

N/A

Comments

Walking

X

Standing

X

40% in combination

Sitting

with back support

X

without back support

X

Reaching

Overhead

X

Forward

X

Lateral

X

Low

X

Stooping

Bending at waist

X

Crouching

Bending at knees

X

Kneeling

X

Climbing

X

Crawling

X

Twisting

X

Balance

X

Other:

Other:

Pushing Tasks by weight

5 lbs

X

5-15 lbs

X

15-40 lbs

X

40-75 lbs

X

75-100 lbs

X

Pulling Tasks by weight

5 lbs

X

5-15 lbs

X

15-40 lbs

X

40-75 lbs

X

75-100 lbs

X

Lifting Tasks by weight

5 lbs

X

5-15 lbs

X

15-40 lbs

X

40-75 lbs

X

75-100 lbs

X



Sensory Requirements

Yes

No

Comments

Visual Activity

Close paper work

X

CRT used

X

Color vision required

X

Visual monotony

X

Hearing Activity

Conversation

X

Monitoring Equipment

X

Telephone

X

Transcription

X

Background Noise

X

Sensory Discrimination

Hot/Cold

X

Sharp/Dull

X