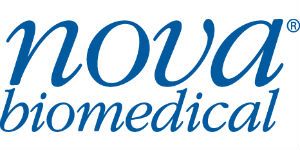 Blood Gas Clinical Trainer at Nova Biomedical
Seattle, WA 98101
Nova Biomedical is looking for per-diem part-time employees to travel to hospitals throughout the United States to provide clinical training services. These newly created roles are in support of Nova's rapidly expanding line of blood gas clinical products. Responsibilities will include conducting initial and on-going end user training of all Nova Blood Gas instrumentation at new and existing customer sites, while building strong relationships and providing the highest level of customer service.
If you have experience using blood gas analyzers, are a qualified healthcare professional ( Respiratory Therapist, Medical Technologist, Medical Laboratory Technologist, RN or LPN), have basic computer skills, a flexible schedule (or are semi-retired and would like to keep your hands in a clinical hospital setting), and are able to travel for 2-7 day assignments and some weekends, we would like to talk with you about this exciting per-diem employment opportunity.
We will provide induction training and support. These assignments could lead to a long-term career growth and/or ongoing flexible work opportunities.
We are looking for candidates throughout the country and especially in the following locations:
Washington DC, Boston, St. Louis, Indianapolis, Seattle, Los Angeles, San Francisco, Jacksonville, Tampa, and Phoenix.