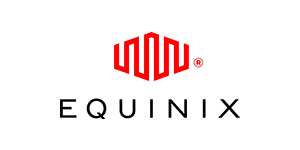 Business Systems Analyst at Equinix, Inc.
Sunnyvale, CA 94085
Business Systems Analyst
Equinix is one of the fastest growing data center companies, growing connectivity between clients worldwide. That's why we're always looking for creative and forward-thinking people who can help us achieve our goal of global interconnection. With 200 data centers in over 24 countries spanning across 5 continents, we are home to the Cloud, supporting over 1000 Cloud and IT services companies that are directly engaged in technological innovation and development. We are passionate about further evolving the specific areas of software development, software and network architecture, network operations and complex cloud and application solutions. 
At Equinix, we make the internet work faster, better, and more reliably. We hire talented people who thrive on solving hard problems and give them opportunities to hone new skills, try new approaches, and grow in new directions. Our culture is at the heart of our success and it's our authentic, humble, gritty people who create The Magic of Equinix. We share a real passion for winning and put the customer at the center of everything we do.
As the Business System Analyst, you would be responsible to understand the end to end business process flow from trial to cash , spanning multiple systems, integration interfaces and design functional specifications. We are looking for a Business Systems Analyst (BSA) who will be part of a global IT Delivery team and will focus on onboarding virtual products onto our online ordering platform. This will include enabling these products for trials and paid subscriptions with the definition of the business processes and technology for selling through online and sales driven channels.  This person will also partner with multiple cross-functional business groups like Sales Ops, Billing, Order Management etc. in addition to Product teams to enable subscription management for the new products and services.
BSAs will utilize their strong technical competencies and functional business expertise to identify, evaluate and develop systems and procedures that meet business user requirements.  To do this successfully they will work closely with cross-functional teams to understand business needs, and IT development to provide automated solutions. An ability to understand product onboarding process issues, design, document and communicate technical solutions to the Product Management and supporting cross-functional business stakeholders is essential to the success in this role.
Responsibilities
Builds productive relationships with a global IT teams, including BSAs, developers & DBAs.
Supports the evaluation and design of the technology stack for subscription management.
Understands the product lifecycle, and designs solutions that interface with all key applications that are required to enable selling and ordering of the product.
Participates in stakeholder communications, sends status reports by preparing materials, facilitating sessions and documenting outcomes.
Collaborates with senior BSAs, architects and technical team for design, development and creation of test cases.
Conducts analysis on vendor and application options.
Translates business requirements and processes into system solutions.
Helps drive and execute functional design, testing, change management and end user acceptance for projects and enhancements as needed.
Analyzes requirements to determine appropriate solution designs considering capabilities, limitations and design trade-offs.
Works with relevant teams to support day-to-day systems and interfaces to resolve issues related to existing solutions.
Documents implementation considerations, data models, workflows, process maps, etc. as required.
Works with consultants and/or offshore resources in multiple time zones in support of the scrum team's development work.
Actively researches new technology trends and shares insights with the team.
Helps solve technical issues for our business partners by troubleshooting and engaging with the team for a resolution.
Knows business environment well enough to identify and proactively include the correct stakeholders.
Supports team in identifying and defining relevant documentation templates pertaining to solution delivery.
Coordinates integration testing, validates test cases with stakeholders for user acceptance testing and training.
Coordinates defects clarification, triages and coordinates resolution with engineering teams.
Experienced with both Agile (Scrum) methodology for project implementation. Acts as a Product Owner for the scrum team.
Designs forward looking configurations by recognizing future needs aligned with the business roadmap.
May perform other duties as assigned.
Qualifications
5+ years' experience in a Business Systems Analyst role supporting business units globally.
Bachelor's Degree in Computer Science, Information Systems or equivalent.
Strong analytical skills in analyzing complex problems, processes, and systems to propose solutions.
Good understanding of customer online ordering experience a plus.
Good understanding of related business processes like contract management, quoting, and the order/fulfilment cycle in order to support impact analysis and design for proposed solutions.
Ability to document and prototype interfaces and data flows.
Effectively manage confidentiality of information.
Ability to quickly learn new systems, processes, and technology.
Eager to trail-blaze and raise awareness on new features and functionality and craft new Salesforce solutions
Excellent written/verbal communication skills.
Design and implementation experience with CRM or order management systems.
Oracle CPQ (BigMachines)/Oracle Siebel CRM knowledge preferred.
Salesforce.com – Sales Cloud and Apttus agreements knowledge useful.
Experience with Project Management tools and methodology a plus.
Proven ability to manage multiple projects concurrently and drive delivery and execution
Equinix is an equal opportunity employer. All applicants will receive consideration for employment without regard to race, religion, color, national origin, sex, sexual orientation, gender identity, age, status as a protected veteran, or status as a qualified individual with disability.