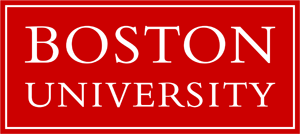 CLIENT TECHNOLOGY ANALYST III,IS&T IT Help Center at Boston University
BOSTON, MA
We are seeking a self-motivated, passionate, and logical technology professional to join the ranks of our highly dynamic and diverse team. Individuals will have the opportunity to serve as a liaison between the Boston University community and our large, comprehensive centralized IT department, leveraging technical expertise to assess business needs and advocate for and implement technology solutions.
Individuals will be responsible for providing end-to-end technology support to our client communities by building strong relationships and establishing themselves as the point person in an ever-changing technology-driven world. The ideal candidate is one who highly values the client experience, is resourceful, adaptable, thrives in a team-based structure, and ensures technology works for the client, not the other way around. In return, we provide an environment that encourages creativity, collaboration, professional and personal growth, open doors, life-long friendships, and a sense of purpose topped off with a touch of humor.
This particular Client Technology Analyst position will focus on providing support for our Student Health Services (SHS) and Occupational Health (OCC) departments as they ensure the safety and wellness of the BU Community, giving you a chance to play a critical part in re-opening Boston University's residential campus and combating a global pandemic.
The primary focus will be to provide support for the staff that work for SHS and OCC, both in their main locations and as they are distributed throughout the BU Campus at various testing/collection sites, and serve as a backup administrator for the student and staff Electronic Medical Record Systems. Never alone, this position is part of a larger Client Technology Services team, allowing for backup coverage when on vacation and growth opportunities to learn about other areas of campus. Hands-on experience with Electronic Health Records (EHR) systems, such as Point and Click Solutions, PlatinumEMR, NextGen Ambulatory, etc., is preferred. Experience with Point and Click Solutions is ideal.
Experience providing support in a health care environment preferred. Responsibilities include:
Advocate for client technology needs, primarily focusing on Student Health Services and Occupational Health departments.
Operate, maintain, troubleshoot and provide expert-level support for a wide variety of areas on the Charles River Campus including client/desktop systems administration mobile devices client-server and web-based solutions, like Point and Click Solutions
Participate in multiple services, platform or project teams as a subject matter expert, technical lead, client lead and/or project lead/manager
Focus on consistently providing best in class support through collaboration with our faculty, staff, and researchers to update and improve business processes using Information Technology solutions
Ensure appropriate security measures are in place and support audits to maintain HIPAA-compliant status.
5-8 years experience in a related technology environment. Bachelor's Degree in a related discipline is required. HDI, MCTS, CompTIA A/Security certificates preferred.
Must hold a valid driver's license.
Must be able to lift moderately heavy equipment (up to 50 pounds).
Technical Expertise Strong experience with diagnosing current Windows and macOS issues required. Must be able to troubleshoot software, hardware and network issues.
Preferred experience with VMware, Exchange, Active Directory, group policy, and server administration skills including monitoring performance and file permissions.
An understanding of restricted-use data is also required.
Should be comfortable with installing, configuring and upgrading Windows and Mac applications, various specialized applications, peripherals, and mobile devices.
Experience with current classroom conferencing technologies.
Knowledge of TCP/IP LAN/wireless networking principles and application protocols, i.e. HTTP, HTTPS, SMTP and FTP.
Experience with WordPress and web site content management and development.
Strong experience with a variety of tools commonly leveraged in a complex enterprise environment such as ITSM ticketing solutions, remote assistance, asset management, image and deployment, patching, backup and restore, virus protection, and various native and centrally managed encryption solutions required.
Soft Skills:
Must follow procedures and keep accurate records of incidents and requests while working in the field.

Strong writing and organizational skills required.

Demonstrate patience when problem-solving complex technical issues, over the phone and in person, with diverse customers.

Learn and support new technology quickly.

Must possess excellent interpersonal communication skills.

Strong customer service skills absolutely necessary.

An energetic, self-directed, motivated, and professional individual who thrives in a fast-paced, dynamic environment.

Interact with all levels of an organization in a professional, diplomatic, and tactful manner.

Work well with external vendors.

Work well with both primary and dotted line reporting.

Work productively in cross-functional teams and/or resourcefully and independently as an individual.

Must possess the ability to work autonomously and maintain control in rapidly changing situations.

A high level of independent decision making is absolutely required.
We are an equal opportunity employer and all qualified applicants will receive consideration for employment without regard to race, color, religion, sex, sexual orientation, gender identity, national origin, disability status, protected veteran status, or any other characteristic protected by law. We are a VEVRAA Federal Contractor.