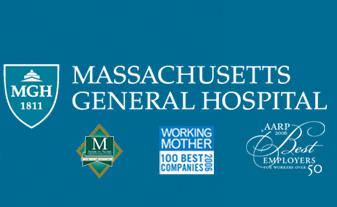 Central Supply Room Technician / 40 Hours / Evening Shift (3:00p-11:30p) / NWH - Central Supply at Massachusetts General Hospital
Newton, MA
Description
true
Central Supply Room Technician / 40 Hours / Evening Shift (3:00p-11:30p) / NWH - Central Supply3137716
Disassemble, clean, disinfect, decontaminate, inspect, assemble, sterilize, and distribute sterile instruments and supplies used in the Operating Rooms, Maternity, Emergency Department, and throughout the hospital; perform chemical, mechanical, and biological testing of disinfection and sterilization equipment.
Essential Functions:
• Perform the disassembly, cleaning, disinfection, decontamination, assembly, and sterilization of surgical instrumentation and other equipment
• Inspect instrumentation for cleanliness and proper functioning
• Assemble surgical instruments and kits utilizing kit assembly information
• Package, wrap, and prepare kit/instrument loads for sterilization
• Load, operate, monitor, and complete documentation for all decontamination, disinfection, sterilization, and monitoring equipment
• Perform and document all chemical, mechanical, and biological monitoring of sterilizers and other equipment
• Respond effectively to emergency case requirements of the surgical team and other departments
• Assess instruments, components, and supplies for adequate levels required for the assembly of kits, and request necessary replacements in a timely manner
• Pick supplies and/or instruments for surgical cases utilizing surgeon specific preference cards
• Stock adult and pediatric code carts, intubation boxes, and latex allergy bins
• Function independently in the absence of the Manager or Supervisor
• Utilize a variety of computer systems
• Assist in the training of new staff and volunteers
• May be required to rotate to the GI Department as needed
Licenses, Certifications and/or Registrations:
• Certified Registered Central Service Technician (C.R.C.S.T.) required
Education:
• High school diploma or equivalent education required
• Effective written and verbal communications skills required
• Completion of Central Processing Technology Course required

Experience:
• One year Central Supply/Central Processing experience preferred


Newton-Wellesley Hospital will provide equal employmentopportunities to all applicants and employees without regard to race, color,religion, gender age, national origin, disability, marital status, geneticinformation, veteran or active military status, gender identity or expression,or sexual orientation.
NWH Main Campus02462Health Technician/Technologist