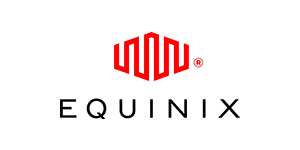 Chief of Staff (HR & Legal) at Equinix, Inc.
Redwood City, CA 94061
Chief of Staff (HR & Legal)
Equinix is one of the fastest growing data center companies, growing connectivity between clients worldwide. That's why we're always looking for creative and forward thinking people who can help us achieve our goal of global interconnection. With 200 data centers in over 24 countries spanning across 5 continents, we are home to the Cloud, supporting over 1000 Cloud and IT services companies that are directly engaged in technological innovation and development. We are passionate about further evolving the specific areas of software development, software and network architecture, network operations and complex cloud and application solutions. 
At Equinix, we make the internet work faster, better, and more reliably. We hire talented people who thrive on solving hard problems and give them opportunities to hone new skills, try new approaches, and grow in new directions. Our culture is at the heart of our success and it's our authentic, humble, gritty people who create The Magic of Equinix. We share a real passion for winning and put the customer at the center of everything we do.
Equinix is seeking a highly strategic, consultative, analytical, organized, and motivated individual to work closely with our Chief Legal & Human Resource Officer. The Chief of Staff will have an immediate impact on aligning and managing stakeholders across the HR Leadership Team (HRLT) and Legal Leadership team (LLT) in support of day-to-day operations as well as strategic initiatives. The role will be roughly 80% focused on supporting the Chief Legal and Human Resources officer with HR matters and 20% integrating with the Legal team.
The ideal candidate will contribute at both hands-on and strategic levels to operationalize the HRLT and its meetings, HR's annual calendar – All Hands, Off-Sites, Board Preparation – and cadence and partner closely with HR VP Operations and Strategy to ensure the CLHRO and HRLT is focusing on the highest priority items. The candidate will also work closely with the General Counsel and his Chief of Staff to maintain a tight interlock for the CLHRO. We are looking for someone who is a "jack-of-all-trades" that has a pragmatic balance of strategic and creative thinking and is action oriented. This role requires a highly experienced and resourceful person who can achieve measurable results while building strong and trusted relationships across multiple levels and functions of the business. 
This role reports to the Chief Legal and Human Resource Officer.
Responsibilities
Be a sounding board to staff, executives, senior leaders, and CLHRO to help maintain and build a successful and healthy organization.
Work closely with General Counsel and his Chief of Staff to maintain alignment across the CLHROs two functional responsibilities.
Set, operationalize and support HR's annual calendar, such as HR leadership meetings, HR annual gatherings, and global all hands meetings.
Partner closely with VP HR Operations and Strategy on annual budget, strategy planning process and developing presentations on behalf of CLHRO to the Board.
Manage and oversee HR's Budget in close partnership with Finance.
Lead the 2-person HR Communications team responsible for communicating HR's vision and strategy as well as building and maintaining HR's global community.
Work closely with HRLT to advance work and functional priorities before, during and after key interlock forums, such as HRLT meetings and leadership offsites.
Distill and synthesize strategic discussions into discernible, executable plans: enable rigorous discussion while providing the connection points between strategic ideas.
Have a strong pulse and feedback loop on organizational needs.
Identify issues across the organization and create paths to solve them. Guide leadership towards clear, efficient and accountable decision-making.
Establishes program governance and facilitates decisions and updates to HR leadership team.
Qualifications
10-15+ years of managing operations and/or cross functional projects in a dynamic and fluid environment, including management consulting preferred.
Strong written and verbal clear communication skills with the ability to interact with various levels in an organization.
Exhibits collaboration skills with the ability to form deep and trusted relationships, across organizations, including key internal and external stakeholders to achieve common goals.
Entrepreneurial, with high tolerance for ambiguity and complexity, and efficient with limited resources.
Track record of achievement, with sound thinking and judgment.
Highest level of integrity and discretion in managing of confidential information.
Willing to speak up respectfully when needed.
Team oriented and collaborative.
Experience in HR is preferred.
Diploma to a Bachelor's degree preferred
Equinix is an equal opportunity employer. All applicants will receive consideration for employment without regard to race, religion, color, national origin, sex, sexual orientation, gender identity, age, status as a protected veteran, or status as a qualified individual with disability.