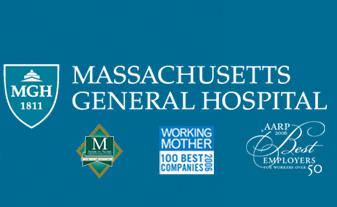 Clinical Liaison, Inpatient Rehab Unit - Kent IP - 40 hours (RN, PT, OT, SLP) at Massachusetts General Hospital
Warwick, RI
Description
true
Clinical Liaison, Inpatient Rehab Unit - Kent IP - 40 hours (RN, PT, OT, SLP)3135942
Implement the marketing and referral development programs that support Partners Continuing Care's (PCC) strategic goals by targeting and building patient volume and fostering a positive image within the community.  Plan and implement marketing and promotional activities for outpatient programs, both site specific and regionally.  Work collaboratively with outpatient leadership and marketing/communications team to identify opportunities to market and promote the services of PCC.
Marketing and business development strategies for outpatient programs are established and managed to achieve goals.
Community marketing events are organized and implemented to meet networking and new business targets.
Referral trends are identified to create effective strategies to maximize volume potential.
Media opportunities are identified and cultivated to promote PCC with the community.
Internal and external communications and collaterals are written, edited, produced, and distributed per brand guidelines and timelines.  Web-based content is developed in collaboration with outpatient leadership, clinical teams and marketing/communications team.
Entity specific marketing responsibilities are managed to achieve goals.
Regular marketing reports our developed per department guidelines.
Additional department, organization, or network activities are completed per established objectives.
PCC Organizational Values of Innovation, Collaboration, Accountability, Respect, and Excellence are upheld.
Education/Degree
Experience
5 years experience, preferably in the health care setting.
Skills (Specific learned activity gained through training (e.g. computer skills, keyboarding, presentation, CPR, ACLS, etc.)
Required
Experience or knowledge of generalist marketing and promotional activities, including advertising, direct mail, media relations, event management, web development and trade shows.
Solid knowledge of Outpatient rehabilitation operations, markets and market trends.
Computer proficiency required.  Microsoft office applications preferred with ability to learn new software.
Preferred
Highly developed communications and interpersonal skills, working with diverse population.
Work independently, be self-directed and contribute as a member of a team.
Anticipates challenges and develops and implements strategies for addressing them.
High level of service delivery. Demonstrate initiative with ability to prioritize work, meet deadlines and adapt to changing situations.
SRN is committed to diversity in the workplace which begins with respect and opportunity for all. PHH takes affirmative action to ensure that equal employment opportunity is provided to all persons regardless of race, religious creed, color, national origin, sex, sexual orientation, gender identity, genetic information, age, ancestry, veteran status, disability or any other basis that would be inconsistent with any applicable ordinance or law.  If you need a reasonable accommodation in coming to or participating in the interview process, please let us know.
SCC Kent Rehab02886Marketing/PublicAffair - Management