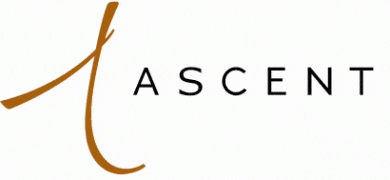 Data Center IT Lead at Ascent LLC
Brookfield, WI
Ascent, LLC is a leading provider of comprehensive solutions for the planning, design, engineering, development, and operation of data centers and other mission critical facilities. Headquartered in Saint Louis, MO, Ascent specializes in powerful, efficient, and technologically advanced mission critical facilities and offers clients a broad range of delivery models spanning shell & core, build-to-suit, turnkey, and outsourced critical systems operations. Founded in 1998, Ascent provides a full spectrum of fast track services that include project programming, design management, facility assessment, development and construction management, commissioning, and ongoing maintenance operations. Today, Ascent focuses on providing clients with innovative solutions and services yielding the highest levels of operational autonomy, efficiency, and control. Ascents clients include some of the most demanding mission critical organizations spanning multiple industries, Fortune 500 firms, and service providers. Our business is growing fast and we are currently seeking a talented Data Center IT Lead Technician.
Data Center IT Lead Technician
Brookfield, WI
Install, test, modify and terminate fiber/coax/Cat 5/6 within customer data center or applicable telecommunication zones. Perform server installs, drives, switches, routers, ladder racks, cages and cabinets. Work with customer equipment, determine work priorities/manage order commitments; conduct advanced testing; install custom ladder racking. Perform custom installations; perform advanced troubleshooting/advanced fiber terminations; design/lead cage builds; troubleshoot security systems and customer equipment. This position may have direct reports.
Run fiber and coax cross connects and follows proper termination techniques per company established processes and procedures.
Perform Installs/Tests/Modifies Cross Connects and ensures proper dressing of the following: coax cross connects (repeater), fiber cross connects (Unicam termination), twisted pair copper cross connects, intra-building cross connects, 66 block/110 block terminations.
Deploy cabinet rack mount PDU's. Install cable management systems to include wire managers and patch panels.
Rack and stack customer equipment.
Install and test cross connect circuits (switched, multiplexed, T1, DS3, OC3-48, Eth, GigE, 10Gig etc.).
Conduct carrier circuit maintenance.
Troubleshoot switched / multiplexed / media converted circuits; escalates to, and works with Networking Group, as needed.
Install circuits requiring advanced fiber terminations. Conduct carrier circuit testing.
Work with customers to troubleshoot issues. May require console to device and perform basic config (DRAC, iLO).
Maintain detailed written records of all work activity.
Manage and maintain Technicians, day to day operations and appropriate project staffing requirements.
Escalate SRs that require additional information.
Determine work priorities from the ticketing queue and ensures adherence to all commit times.
May perform other duties as assigned.
KNOWLEDGE, SKILLS AND ABILITIES:
Knowledge of cable limitations to daily work (distance limitations, etc.)
Able to read installation drawings (Visio drawings/spreadsheets).
General knowledge of safe working practices (e.g., familiar with proper tool safety, eye protection, ladder safety, etc.).
Basic understanding of Unix / Windows booting process and commands.
Troubleshoot switched / multiplexed / Media converted cross connects and intra-building cross connects.
Experience with troubleshooting all circuits with carriers.
Understand System Command Language (Unix, Windows).
Able to lift heavy equipment/items.
Able to perform all essential job functions, including walking, standing, bending, stooping, climbing, lifting and manual dexterity, with or without reasonable accommodation.
Able to work days/nights/weekends/holidays, if needed and/or required.
High School Diploma or GED required
3+ years of related work experience with server builds in a production data center environment.
One or more of the following certifications preferred: Fluke CCTT Copper, Fluke CCTT Fiber, JDSU BERT Testing, Digital Lightwave Testing. BICSI Level II Copper, BICSI Level II Fiber, FOA – CFOT, Comp-TIA A, Comp TIA Network+.
Candidate must be able to lift up to 50 lbs throughout the day
Candidate must possess strong communication skills
Candidate must have a disciplined approach to managing task assignments. People skills, good judgment, and flexibility are critical to this position.
Proficiency with basic operations of a PC is necessary; Proficient in MS Office and Outlook preferred
This position reports to the Director of Site Services
All interested candidates should visit www.ascent-corp.com and select the careers tab to apply for the position or submit resume to humanresources@ascentcorp.com.


Ascent, LLC offers a full benefits package including medical, dental, vision, STD/LTD, life insurance, 401(k), PTO, paid holidays, casual work environment and more.
Ascent, LLC is an Equal Opportunity Employer
68,191 - 107,363 /year
Data Center Technician / Engineer
What is this?