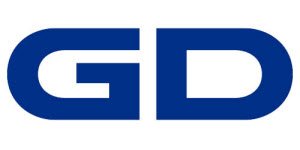 DevSecOps Engineer -Openshift and Kubernetes- US Citizenship required at General Dynamics Information Technology
McLean, VA 22101
Type of Requisition:
Regular
Clearance Level Must Currently Possess:
None
Clearance Level Must Be Able to Obtain:
None
Suitability:
No Suitability Required
Public Trust/Other Required:
Other
Job Family:
Systems Administration
Job Description:
DevOps Engineer required with experience Openshift and Kubernetes. The candidate will work in an agile team in an AWS environment. The project is located in Tysons Corner, Virginia.
Candidate must be US citizen and ability to get USCIS 6c Public Trust clearance.  
Working closely with our development team to create an automated continuous integration (CI) and continuous delivery (CD) system.
Responsible for defining and implementing the build, deployment and monitoring standards for this customer.
A part of Agile development teams to deliver an end-to-end automation of deployment, monitoring, and infrastructure management in a cloud environment
Work closely with Product Owners, Developers, and external development teams to build and configure a high performing, scalable, cloud based infrastructure
Create scripts and/or templates to automate and/or bootstrap infrastructure provisioning and management tasks
Build and configure delivery environments supporting CD/CI tools using an Agile delivery methodology
Must be able to pass a DHS Suitability clearance 
Minimum 4 or more years' experience with:
Demonstrated experience with secure development, coding, engineering practices
Experience deploying and monitoring web applications in AWS 
Experience with IaaS; implementing scalable cloud-based environments and systems; service-oriented architectures and microservices; deploying resilient, scalable, high-throughput systems that process large amounts of data
Experience with Infrastructure as Code and infrastructure testing strategies
Experience with fully automating CI/CD pipelines end-to-end, from code commits to production
Experience with systems reliability, load balancing, monitoring, logging
Security first mindset
Required experience with AWS, Docker ecosystem, ECS, Jenkins, Git, Gradle, Linux
Experience with Terraform, CloudFormation, Ansible, Chef, Salt, Puppet, Kubernetes, OpenShift, SonarQube, JUnit, Selenium, JMeter, Gatling, Splunk, CloudWatch, New Relic, Bash, Python, Ruby
Have effective verbal and non-verbal communication with peers and clients
Ability to work in an open team environment
Preferred Qualifications:
USCIS experience preferred 
Security Clearance: Must be a US Citizen and have or are able to obtain a Government Agency Suitability Clearance.
Scheduled Weekly Hours:
40
Travel Required:
None
Telecommuting Options:
Some Telecommuting Allowed
Work Location:
USA VA McLean
Additional Work Locations:
We are GDIT. The people supporting some of the most complex government, defense, and intelligence projects across the country. We deliver. Bringing the expertise needed to understand and advance critical missions. We transform. Shifting the ways clients invest in, integrate, and innovate technology solutions. We ensure today is safe and tomorrow is smarter. We are there. On the ground, beside our clients, in the lab, and everywhere in between. Offering the technology transformations, strategy, and mission services needed to get the job done. GDIT is an Equal Opportunity/Affirmative Action employer. All qualified applicants will receive consideration for employment without regard to race, color, religion, sex, sexual orientation, gender identity, national origin, disability, or veteran status, or any other protected class.