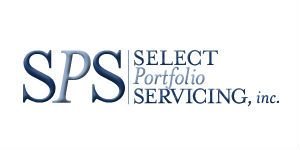 Due Diligence Analyst - Collateral and Title at Select Portfolio Servicing
Salt Lake City, UT 84119
Summary:

Main function of position is to process incoming collateral document requests and exception reviews, take action to cure missing and deficient documents, and generate reporting to determine status of requested items. Other functions may include providing analytical support for the Due Diligence Manager, upload data files, and assist with various due diligence projects.
Duties:


1.  Track and research collateral and document requests.
2.  Communicate with and manage vendors.
3.  Understand servicing with emphasis on default servicing.
4.  Manage, track and report multiple projects simultaneously.
5.  Ability to navigate multiple servicing systems for loan level inquiries and research.
6.  Ability to prioritize tasks to meet competing deadlines.
Specifications:


1.  Understand mortgage loan documents.
2.  Bachelor's degree beneficial but not required, with minimum 1 year experience in mortgage loan servicing, mortgage document control, mortgage document preparation, or title insurance industry.
3.  SQL skills are beneficial, willingness to learn is required. SQL training will be provided as necessary.
4.  Good computer skills including MS Office with emphasis on Excel and Word, Access is a plus.
5.  Must have an ability to facilitate projects and work well with others. MSP/Fidelity experience a plus.
6.  Must be detailed oriented and able to work independent of supervision.
7.  Strong analytical and technical skills, ability to understand and reconcile data.
8.  Excellent listening, written and verbal communication skills.
9.  Ability to understand and communicate new processes, ability to adapt to change and respond effectively in a fast paced and deadline focused environment.
Medical, Dental and Vision
Paid Holidays
Paid sick days
Vacation/paid time off
401K
Flexible Schedules
Flexible Spending Accounts
Tuition Reimbursement
46,627 - 56,332 /year
Title Examiner
What is this?