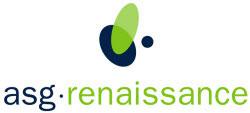 Electric Dispatcher at ASG Renaissance
Detroit, MI 48201
Job Summary
Analyzes trouble and scheduled maintenance work and determine schedule or dispatch work or trouble crews as appropriate. Works as a team member with CCS/DSS, ICS, PDO Area Leaders, and Lines Analysts to determine field personnel assignments (dispatch) and adjusts assignments to meet current work needs (during routine, storm, or emergency situations). Receives distribution trouble calls from company personnel. Determines location of trouble, analyze cause, advise on cost of corrective measures or routes trouble report to appropriate company unit for action. Trains others using on-the-job-training (OJT) methods. Adheres to productivity measures and follows work unit policy. Support goals, measures, targets, budgets, and adheres to company policy. Builds customer loyalty by providing superior service to meet or exceed the needs and expectations of all internal and external customers.
Responsibilities
1. 75% Monitor, use and analyze OAS/CIS, WMS, data loggers, and customer call-backs to determine current work needs and existing resource status (application) to prioritize and coordinate field personnel to maintenance, public safety and trouble work. Records work completion status and input status to OAS/CIS and WMS as required.
2. 15% Reads circuit maps and construction standards (details) to be able to determine physical location of work and proper arrangements for materials, respectively; while considering work safety and equipment requirements.
3. 5% Coordinates the work of Associate Planner-Work Organizer/Dispatchers and others during storm emergencies.
4. 5% Calls out crews as work dictates. Meets legal requirements by adhering to current overtime callout lists and by reporting all public and employee safety incidents to appropriate management.
The above percentages are a gross breakdown for EM&D and may not represent the specific percentages for a given job posting.

LEADERSHIP/PERSONAL INITIATIVE
Leadership Action
This job requires making recommendations for training and giving work direction and/or managing work flow.
New Programs & Supervisory Responsibility This job has a role in building consensus or support for the implementation of new programs, initiatives or solutions. This job does not require the responsibility of managing or leading others.
PROBLEM SOLVING
This job is not only expected to identify problems as they occur, based on the immediate symptoms, but also look at the context of the problem, and to uncover related issues. with respect to availability of information used to make decisions, facts are available but may not directly relate to the issue, therefore, requiring further research and refinement. The type of analysis most often required to solve problems encountered involves examining and analyzing information in accordance with existing principles and practices. This job requires the development of ideas which have a positive impact on existing methods, services, or procedures. In the absence of guidelines or standard operating procedures, this job has some responsibility for decision making. Supervision is readily available, or work is regularly reviewed. After each problem is identified, this job's role in developing recommendations is to recommend the solution(s) for the problem. For implementing solutions, this job has a significant role in identifying and solving the problems and barriers to implementation.
INTERNAL AND EXTERNAL RELATIONSHIPS
Internal Contacts
This job requires the exchange of factual information with managers, directors outside its own organizational unit, directors inside its own organizational unit, supervisors outside its own organizational unit, supervisors inside its own organizational unit, employees outside its own organizational unit, and employees inside its own organizational unit.
External Contacts
This job exchanges factual information with city/state regulatory agencies, consultants, elected government officials, federal government regulatory agencies, industrial customers, municipalities, other utilities, prospective customers, residential and commercial customers, and vendors/suppliers/contractors.
Interpersonal Communications
This job requires occasional participation in meetings or group discussions and persuading or influencing. Additionally this job requires daily problem solving.
Presentation & Writing Skills
This job requires occasional making of formal presentations or speeches. This job requires occasional preparation of internal memoranda, proposals, and speeches/presentations. Additionally this job requires daily preparation of computer/systems documentation, reports (numerical/narrative), and work unit policies/procedures.
COORDINATION AND SCHEDULING
This job requires planning work for itself and the work of others. It does not have responsibility for budget development. The work flow is organized in such a manner that constant movement between multiple tasks is required and conflicting priorities are balanced by the incumbent and represent a major challenge of this job.
Qualifications
- Administrative Services Skills
This job requires a working knowledge of internal customer service. Additionally this job requires an advanced knowledge of CRT/keyboard usage, data entry, telephone skills, and timekeeping/pay practices.
- External Customer Relations Skills
This job requires a working knowledge of complaint resolution and customer service. Additionally this job requires an advanced knowledge of service restoration.
- Facilities/Logistics Skills
This job requires an advanced knowledge of dispatching.
- General Management and Human Resources Skills
This job requires a working knowledge of employee communications. Additionally this job requires an advanced knowledge of safety.
- Information Technology Skills
This job requires a working knowledge of computer operations.
- Operations/Maintenance/Construction Skills
This job requires a working knowledge of blueprints/drawings/schematics and transmission/distribution.
- Education Level and Job-related Experience
High school Diploma or equivalent is required. The preferred formal education level is high school or equivalent. The minimum prior job-related experience necessary to do this job is two years, but less than three years. To be fully proficient in this job, at least five years but less than seven years prior job-related experience is necessary.
Please note that rate will be determined by experience and candidates should be submitted based on salary requirements and not at maximum allowed.
Shift could vary
Must pass SOPD (System Operator Power Dispatcher) test administered at DTE.