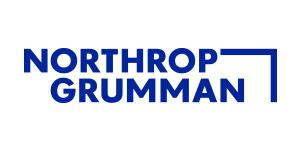 Engineering Manager 2 - (Ceramics) Space Components at Northrop Grumman Corporation
San Diego, CA
Job Description
Engineering
Embark on a career putting innovative, reliable, and agile products and ideas into orbit, and beyond. Northrop Grumman has opportunities waiting for you that play a vital role in human space exploration, national defense, and scientific discovery, supporting multiple programs across the universe. With us, you'll discover a culture of curiosity and collaboration that will have you Defining Possible from the day you start. Our space systems connect and protect millions of people on earth every day, now and for the future. Explore your future and launch your career today.
COI Ceramics Inc. (COIC), an affiliate of Northrop Grumman Corporation, is a world leader in development and delivery of mission-critical ceramic matrix composite (CMC) structures for the aerospace and defense industries. With over 20 years of experience, COIC uses advanced CMC manufacturing technologies to produce lightweight and reliable structures for commercial and military aircraft, missile and industrial programs. COIC is joint venture reporting through the NGC Space Components Business Unit.

Position Summary

The Engineering and Technology Leader for COIC is responsible for managing the engineering team, directing the technical support for all programs, and supporting new business development. This position is responsible for
supporting multiple work areas within ceramics to include Non-Oxide Ceramic Matrix Composite (CMC) Processing, Oxide CMC Processing, and High Temperature Fiber Processing.

Primary Responsibilities include:

• Managing the technical team including technologists, material and processing engineers and manufacturing engineers
• Leading the internal research and development projects
• Managing engineering and technical support for all product production and contracted research and development programs
• Managing the generation, documentation and protection of COIC intellectual property
• Collaborating with new business development, program management and operational functions to achieve product and business goals and strategy
• Supporting proposal input and evaluation
• Collaborating with other engineering teams within the business unit
• Providing intense focus and ownership of employee development
• Ensuring discipline and continuous improvement of all process standards

Competencies

• Shows passion and relentless drive for achieving technical, cost reduction and product development results
• Leads, builds, motivates and manages strong cross-functional teams
• Initiates, plans and manages technical development projects
• Displays strong customer interaction skills
• Displays high quality communication and presentation skills
• Demonstrates root cause problem solving and continuous improvement focus
• Has broad technical experience in aerospace composites manufacturing
• Demonstrates high quality technical risk management identification and mitigation
• Develops and improves process standards
• Has working knowledge of Microsoft Office Applications

Vision / Leadership

• Executes strategies and tactics to achieve breakthrough technical objectives
• Communicates, manages and achieves site tactical and strategic goals for the COIC Product Value Stream
• Creates a culture of continuous improvement, teamwork, sharing and disciplined root cause problem solving
• Performs product-based strategic and organizational planning