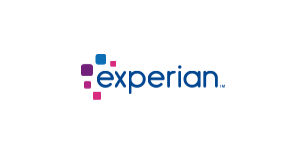 Fraud Product Marketing Manager at Experian
Costa Mesa, CA 92626
Digital transformation has accelerated the shift from face-to-face transactions to online transactions. This shift has enabled fraudsters to take advantage of nascent commercial entity fraud solutions. Experian Business Information Services (BIS) is committed to helping our clients combat entity fraud while reducing the amount of friction in the process. To support our commitment, we are looking for an experienced product marketing manager for our growing line of products designed to help solve our clients' fraud-related problems. This includes the development and execution of the go-to-market strategy for BIS commercial entity fraud product offerings. You will be expected to drive product positioning, sales and marketing enablement, go-to-market analysis and product content development.
The right team member will thrive in a team environment and work enthusiastically with colleagues outside the immediate team to achieve company goals. You will work closely with peers in other groups to develop joint value propositions when appropriate and be a key champion for our "One Experian" approach. Finally, you will also be a key partner in advocating for product marketing to leadership and providing strategic insight on market opportunities.
Responsibilities:
Oversee go-to-market planning and execution for successful market launches for BIS commercial entity fraud product launches and key initiatives
Develop product and initiative positioning, messaging, and value propositions that emphasize the impact of our solutions, tie to specific personas and feed into the greater product vision to differentiate us from our competitors
Work cross functionally and continuously refine/improve our go-to-market strategies through Voice of the Customer and Voice of Sales feedback to keep propositions current with changing market and competitive trends
Manage internal and external collateral and other resource creation including but not limited to presentations, product sheets, videos, training tools, website content, white papers, objection handling, FAQs and case studies.
Work closely with the content marketing, demand gen, corporate marketing, and sales teams to increase market presence and build pipeline and revenue.
Analyze competitive positioning to identify key differentiators as well as potential gaps.
Evangelize BIS fraud products by delivering compelling presentations at live and virtual events
Continually develop your industry knowledge and become a subject matter expert on all fraud products across Experian products and technology
Requirements:
BS/BA and related work experience required, MBA a plus (or equivalent experience)
5+ years' experience in product marketing including proven success in driving messaging, positioning and sales enablement.
Experience marketing world-class digital or Software-as-a-Service products. Specific experience in Fraud-related products a plus
Strong analytical, written, and verbal communication skills
Naturally curious and superb critical thinker
Expert in working in highly cross-functional matrixed environment
"High-horsepower" thinker - "High Execution"
Experian is an Equal Opportunity Employer. Anyone needing accommodation to complete the interview process should notify the talent acquisition partner. The word "Experian" is a registered trademark in the EU and other countries and is owned by Experian Ltd. and/or its associated companies.