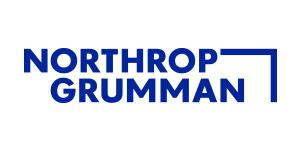 GBSD LGC Principal/Sr Principal Software Engineer (Agile Dev/Sec/Ops) at Northrop Grumman Corporation
Bellevue, NE
Job Description
Startyour future with a new mission: Northrop Grumman Space Systems (NGSP). As apart of the NGSP Team, you will work with experts that develop systems andsolutions to keep our world safe. Together we protect our troops, publicsafety, information, and our planet. It's unique work. It's challenging andrewarding. But most of all, it is work that makes a difference. Our culturethrives on intellectual curiosity, cognitive diversity and bringing your wholeself to work, and we have an insatiable drive to do what others think isimpossible. Our employees are not only part of history, they're making history.Join us and launch your career.
NorthropGrumman Space Systems is seeking a Principal or SrPrincipal DevSecOps Software Engineer. This position will be located in Bellevue, NE and will support the Ground BasedStrategic Deterrent (GBSD) program. Learn more about the GBSD program .
NorthropGrumman supports the Air Force's sustainment, development, production anddeployment of hardware and system modifications for Intercontinental BallisticMissile (ICBM) Ground and Airborne Launch Control Systems, Launch Facilitiesand associated infrastructure.
Whatyou will get to do, specific duties to include, but are not limited to thefollowing:
Designs,develops and tests displays, controls and functionality

Designs,develops and tests simulation software for use in high fidelity simulationbased training systems; training systems may include a combination of consoleand weapon system simulations, virtual reality, and augmented reality

Designand develop artificial intelligence algorithms to tutor, assess and evaluatelearner knowledge

Developsand maintains databases to monitor and analyze learner and system performance

Collaborateswith Systems and Quality Engineers to ensure software requirements are met

Performssoftware peer reviews, version control, automated tests, software analysis,continuous integration, and continuous delivery in accordance with DevSecOpsprocesses and best practices

Performscode quality management and corrects defects

Coordinateswith HW/SW team to perform retests and regression tests once defects arecorrected
As a full-time employee of NorthropGrumman Space Systems, you are eligible for our robust benefits packageincluding:
Medical, Dental &Vision coverage

401k

Educational Assistance

Life Insurance

Employee AssistancePrograms & Work/Life Solutions

Paid Time Off

Health & WellnessResources

Employee Discounts
This position's standard workschedule is a 9/80. The 9/80 schedule allows employees who work a nine-hour dayMonday through Thursday to take every other Friday off.
Basic Qualifications:
Thisposition may be filled at either a Principal Engineer Software or Sr. PrincipalEngineerSoftware level.
BQsfor a Principal Engineer Software:
5 years of experiencewith Bachelors; 3 Years with Masters; 0 Years with PhD

Must have an Active DoDSecret Clearance

Candidate should have:

Strong experience with build automation tools such as Jenkins, GoCD, Travis CI or Circle CI

Strong experience with deployment automation tools such as chef, puppet or ansible

Experience with working in a fast pace, agile environment with the ability to work on cross-function Scrum team focused on quality and capability delivery

Experience with Java/C/C++ development and/or front-end web development including JavaScript Frameworks (Angular JS or React), HTML, and CSS

Familiarity with DevSecOps, continuous integration, and continuous delivery

Familiarity with distributed version control software (Git, Mercurial)

Experience with Linux and Windows operating systems

Familiarity with Agile methodologies (Scrum, Kanban, Extreme Programming), Scaled Agile Framework – SAFe for Lean Enterprises












BQsfor a Sr. Principal Engineer Software:
Bachelor's degree and 9years of relevant experience; or 7 Years with Masters; or 4 Years with PhD.

Must have an Active DoDSecret Clearance

Candidate should have:

Strong experience with build automation tools such as Jenkins, GoCD, Travis CI or Circle CI

Strong experience with deployment automation tools such as chef, puppet or ansible

Experience with working in a fast pace, agile environment with the ability to work on cross-function Scrum team focused on quality and capability delivery

Experience with Java/C/C++ development and/or front-end web development including JavaScript Frameworks (Angular JS or React), HTML, and CSS

Familiarity with DevSecOps, continuous integration, and continuous delivery

Familiarity with distributed version control software (Git, Mercurial)

Experience with Linux and Windows operating systems

Familiarity with Agile methodologies (Scrum, Kanban, Extreme Programming), Scaled Agile Framework – SAFe for Lean Enterprises






PreferredQualifications:
DoDSecret Clearance has been issued in the last 5 years
Travel10-15%



Northrop Grumman is committed to hiring and retaining a diverse workforce. We are proud to be an Equal Opportunity/Affirmative Action Employer, making decisions without regard to race, color, religion, creed, sex, sexual orientation, gender identity, marital status, national origin, age, veteran status, disability, or any other protected class. For our complete EEO/AA and Pay Transparency statement, please visit . U.S. Citizenship is required for most positions.