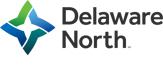 General Manager at Momosan-Hub Hall at Delaware North
Boston, MA 02114
The Opportunity
We are currently looking for a General Manager to be a part of one of the most exciting hospitality openings to happen in 2020! Patina Restaurant Group and Iron Chef Morimoto are collaborating once again opening the most anticipated Momosan in Boston. Joining us at The Hub on Causeway as the only full-service restaurant located in Hub Hall.
At the 3,000 square foot Momosan Boston, noodles will be front and center, highlighting Chef Morimoto's varieties of Japanese-style flavor forward ramen. The menu will also feature a variety of grilled dishes, Japanese bar snacks and sushi, all with Chef Morimoto's signature twist. Playful small Izakaya plates and appetizers will take guests on a comfort food journey. A vast sake list, including a selection of Chef Morimoto's signature sake, will be featured along with wine, cocktails and Morimoto signature beers in collaboration with Rogue Ales, Japanese. Ideal candidate will have extensive experience in Asian Cuisine including but not limited to ramen, sushi and other similar menu items.
Responsibilities
As The General Manager at Momosan, you'll be responsible for the following:
Initiate and complete interviewing and hiring all front of house team members. 
Engage with guest's knowledge such as international food and wines. 
Ensure standard operating procedures in the Back of the House are enforced to ensure food and menu specifications, guest safety, employee safety, food handling and food safety requirements, receiving and storage procedures. 
Ensure standard operating procedures for supervising all Front of the House employees and the shift are in place and followed resulting in employee motivation and satisfaction, guest satisfaction, and the promotion of the concept.  
Oversee daily shift responsibilities of all employees (floor service, side-work, sanitation, receiving, invoices and time cards). 
Meet daily/weekly with Executive Chef and management team to align on menu changes, marketing promotions, special events, etc.
Collaborate with appropriate staff to maximize sales potential and profitability including: promotions, guest satisfaction, monitoring 
product and labor costs, budgets, reviewing of financial information, etc. Work together to take action in correcting cost deviations. 
Process payroll budgeting, payroll schedule approval, forwarding to the Administrator change in relationship paperwork (new hire offers, promotions, and terminations). 
Order and conduct monthly inventory of wine, liquor and other supplies
Qualifications
A minimum of 5 years' experience as a General Manager in a restaurant with a similar style of dining, capacity and volume. 
Servsafe, Food Safety Handler, and Training for Intervention Procedures (TIPS) certifications required. 
Ability to navigate and utilize Microsoft Office Suite programs (especially Word, Excel, PowerPoint, and Outlook), & (POS) systems. 
Strong financial and computer skills; has experience working with and an understanding of P&L's; Able to monitor budgets and manage service and labor costs. 
Equal Employment Opportunity
Delaware North Companies, Incorporated and its subsidiaries consider applicants for all positions without regard to race, color, religion, creed, gender, national origin, age, disability, marital or veteran status, sexual orientation, or any other legally protected status. Delaware North is an equal opportunity employer.
 #LI-AS2