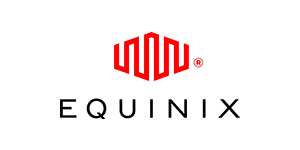 Global Corporate Security Director at Equinix, Inc.
Redwood City, CA 94061
Global Corporate Security Director
Equinix is one of the fastest growing data center companies, growing connectivity between clients worldwide. That's why we're always looking for creative and forward thinking people who can help us achieve our goal of global interconnection. With 200 data centers in over 24 countries spanning across 5 continents, we are home to the Cloud, supporting over 1000 Cloud and IT services companies that are directly engaged in technological innovation and development. We are passionate about further evolving the specific areas of software development, software and network architecture, network operations and complex cloud and application solutions. 
At Equinix, we make the internet work faster, better, and more reliably. We hire talented people who thrive on solving hard problems and give them opportunities to hone new skills, try new approaches, and grow in new directions. Our culture is at the heart of our success and it's our authentic, humble, gritty people who create The Magic of Equinix. We share a real passion for winning and put the customer at the center of everything we do.
This position is responsible to plan and direct the global corporate security function in supporting our employees, contractors and volunteers to maintain their well-being and security when working, traveling or posted on international assignments. This new position has direct responsibility for security as it relates to travel, events (both external and internal) and executives as well as coordination with other stakeholders across the organization such as Information Security and Data Center Physical Security to ensure consistency in policies and procedures and approaches to security related standards. In addition, the Director will be responsible for developing a proactive, predictive risk environment, identifying significant security risks and developing progressive mitigation strategies. The right candidate will be able to liaise internally across many levels within the organization, including the most senior executive levels, as well work externally with federal, state and local law enforcement as needed. The Director should understand how to work globally with law enforcement as well as private sector security organizations.
Responsibilities
 
Globally monitor security developments, track and consistently evaluate the threat landscape across a broad portfolio.  Coordinate with other functions to ensure awareness
Work with all levels of law enforcement to both develop relationships with open lines of communication as well as during a response to an event
Develop risk profiles for both new and existing markets across the globe, to be used to identify security considerations and appropriate travel protocols
Support business continuity and crisis management programs, including emergency response capabilities
Work closely with events planning teams in location selection, assessment of site-specific security capabilities and support during events
Provide services, as needed, by executives in evaluating home and travel exposures
Work cross-functionally to develop standardized security design for offices globally in addition to ongoing collaboration and coordination with Data Center Physical Security and other functions
Develop global policies, procedures and training
Manage department budget, hire and train remote staff, manage accountability and provide opportunities for growth
Qualifications
 
Bachelors's degree in Criminal Justice, Management, Business or related discipline desired
Certification in related security fields (CPP, PCI, PSP, CFE, CFI)- preferred
10 years experience preferred or 15 years combined experience in the military/law enforcement along with corporate security environments
5+ years leadership experience, including experience in managing a globally distributed team
Exceptional relationship and stakeholder management, negotiating competing priorities and demonstrated ability to gain trust, have constructive debates and effectively influence
Excellent interpersonal, organizational, and communications skills with a strong emphasis on executive presence, as well as the ability to deal with all levels of people, both internal and external to the company
Strong business acumen with the ability to think strategically and implement tactically
Practical understanding of security risk management processes and techniques related to physical security
Maintains currency of knowledge with respect to relevant state-of-the-art technology, equipment, and/or systems
Ability to prepare and make presentations, and to write reports, procedures, and instructions
Ability to travel internationally for periods of up to three weeks
Equinix is an equal opportunity employer. All applicants will receive consideration for employment without regard to race, religion, color, national origin, sex, sexual orientation, gender identity, age, status as a protected veteran, or status as a qualified individual with disability.