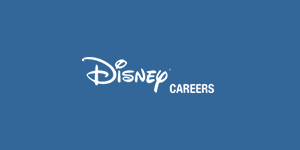 Golden Oak Horticultural Internship - Fall 2020 at Walt Disney Company
Lake Buena Vista, FL
Job Summary:
Golden Oak Horticultural Internship- Fall 2020

Be a part of a transformative team and culture…
The goal of Golden Oak's vegetable garden development project is to bring only the freshest ingredients into the restaurant all while educating the residents in the agricultural process and having a continued financial impact on the overall food cost as the garden continues to grow and expand.


Responsibilities:
Maintain a high-quality garden/agriculture area in and around Golden Oak property. Propagate, transplant, irrigate, prune and harvest a wide variety of plants.
Provide show-quality maintenance and general cleanup: washing, raking, weeding, and sweeping garden areas.
Lead informative and interactive resident demonstrations through the facility.
Maintain garden and a variety of hydroponic systems.
Bee Keeping: build, maintain, and harvest our bee apiary.
Meet with chef's weekly for ideas of new menu items needed.
Liaison with the Agricultural Sciences team at The Land at Epcot. Serve as tour guide and assist with greenhouse upkeep and harvests on occasion.
Basic Qualifications:
Applicable background and/ or major in Plant Science, Horticulture, Food Crops, Biology, etc.
Strong interest in working with food crops.
Ability to interact with Golden Oak Residents and their guests, as well as Cast Members.
Team player with demonstrated verbal communication skills, work ethic, reliable transportation, and willingness to work on a flexible schedule.
Ability to lift 50 pounds
Must have a valid U.S. driver's license
Operating a company vehicle is required for this role. Candidate must be willing and able to operate a company vehicle under inclement weather, including minimal lighting
Preferred Qualifications:
Public speaking experience and/or agricultural teaching experience
Required Education
College student obtaining their undergraduate degree, or recent college graduate of an undergrad program.
Minimum overall GPA of 2.0.
Additional Information:
Required Materials
Résumé (outlining all of your required qualifications)
College transcripts (official or unofficial)
To upload these documents:
Log into your Dashboard
Click the second tab "Attachments"
Select "Submitted Applications"
Click on the title of the position for which you would like to attach the transcript/cover letter/resume/etc
Click the "Add Files" button
Under what you want to add, select "Transcript"/or type of document you are attaching
Be sure your document is titled appropriately with your name and type of document in this format: First Name_Last Name_Transcript
Internship Eligibility:
At the time of application, must be enrolled in a college/university taking at least one class in the semester/quarter (spring/fall) prior to participation in the internship program OR must have graduated from a college/university within 6 months of the start date of the internship for which you are applying for OR currently participating in a Disney College Program or Disney Professional Internship
Must be at least 18 years of age
Not have already completed two consecutive (spring/fall) College or Professional Internship Programs
Must possess unrestricted work authorization
Must provide full work availability
Must provide own transportation to/from work
Current Active Disney cast members must meet Professional Internship transfer guidelines (for Walt Disney World cast members this is no more than four points and one reprimand in the last six months; for Disneyland cast members this is six months of consecutive service and a performance record clear of any disciplinary issues (warnings, suspensions, etc.) for at least six months)
Program Length:
The approximate dates of this internship are June 2020 - January 2021. Interns must be fully available for the duration of the internship.
Housing:
A limited amount of company-sponsored housing is available on a first-come, first-serve basis.
​