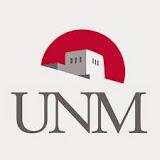 HS Research Tech 3 at University of New Mexico
Albuquerque, NM
Requisition ID
req11042
Working Title
HS Research Tech 3 - Microsurgery Lab
Position Grade
10
Position Summary
Performs a range of standard to moderately advanced and complex research assignments, under detailed and controlled protocol parameters, in a health sciences laboratory, clinical, and/or field research setting. Conducts a variety of tests and procedures of an advanced, technically complex nature; prepares data, samples, and/or specimens, and sets up and operates moderately complex and/or advanced laboratory equipment. Independently conducts assignments and provides initial summary analyses to investigators; may provide specific guidance and training to entry-level technicians and/or interns.

See the Position Description for additional information.

Conditions of Employment

For individual positions in which driving is a job requirement, a valid NM driver's license and valid UNM driver's permit will be required.
Successful candidate must submit to post-offer, pre-employment physical examination and medical history check.
Annual TB testing may be required if working in a patient care area.

Minimum Qualifications

High school diploma or GED; at least 5 years of experience directly related to the duties and responsibilities specified.

Completed degree(s) from an accredited institution that are above the minimum education requirement may be substituted for experience on a year for year basis.

Preferred Qualifications

List the preferred qualifications within this text box.

Familiar with Topaz system protocol for managing Microsurgery animal laboratory procedures.
Experience teaching Graduates from various surgical disciplines on research techniques and proper equipment usage, while providing accommodation for the busy clinical load of trainees. 
Ability to instruct on proper use of operating microscope to repair structures at the 1 mm diameter and proper use of appropriate surgical instruments and sutures at the size of or smaller than a human hair.
Ability to work with personnel at the animal research facility to assure the wellbeing of the laboratory animals.
Responsible for following specified Protocol, (to include ordering and tracking), for use of 5 drugs used in laboratory, only available through Animal Resource Facility. 
Ability to oversee and coordinate the utilization and maintenance of Microsurgery laboratory equipment, to include ordering of micro surgical sutures as needed.   

Additional Requirements
Position is for Microsurgery Lab Technologist who will be teaching Graduates from various surgical disciplines on how to perform repair of structures at the 1mm diameter. Preferred: Ability to use Topaz system protocol for managing Microsurgery animal laboratory procedures.
Campus
Health Sciences Center (HSC) - Albuquerque, NM
Department
Orthopaedics Administration (497B)
Employment Type
Staff
Staff Type
On-Call
Term End Date
Status
Non-Exempt
Pay
$13.62 - $20.43
Benefits Eligible
ERB Statement
Temporary and on-call employees working an appointment percentage of 26 (.26 FTE) or greater, per quarter, will be eligible to earn retirement service credits and thus are required to make New Mexico Educational Retirement Board (NMERB) contributions. More information pertaining to your FTE and NMERB contributions can be reviewed on the NMERB Guidelines Clarified webpage.
Background Check Required
No
For Best Consideration Date
10/21/2019
Application Instructions
-Cover Letter -Resume'



Positions posted with a Staff Type of Regular or Term are eligible for the Veteran Preference Program. See the Veteran Preference Program webpage for additional details.

The University of New Mexico is committed to hiring and retaining a diverse workforce. We are an Equal Opportunity Employer, making decisions without regard to race, color, religion, sex, sexual orientation, gender identity, national origin, age, veteran status, disability, or any other protected class.