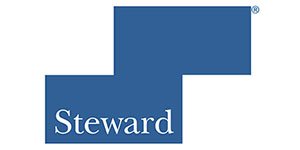 Integrated Model Primary Care Opportunity at SJMC Physician Services
Oviedo, FL
Unique opportunity to join a primary care practice with an integrated model.

This growing medical group is expanding into the Oviedo area and looking for physicians who wish to work in a primary care setting with in-house counseling. With the prevalence of mental health and addiction struggles in today's society, this group feels it is important to screen every patient that walks through the door. In-house psychiatrist available.

Oviedo Medical Center provides comprehensive healthcare services for your family's well-being in a state-of-the-art environment, close to home. Our passion for your health and your comfort is reflected in our commitment to delivering exceptional, patient-centered care - resulting in a healthier you. Our campus includes a 64-bed hospital, 22-bed emergency department and adjacent medical office building. With advanced medical technology and dedicated professionals offering a full span of medical services, Oviedo Medical Center is your hospital.

Our comprehensive services include: Cardiology, Emergency Medicine, Family Medicine, Gastroenterology, General Surgery, Gynecology, Hematology/Oncology, Internal Medicine, Nephrology, Neurology, Obstetrics, Orthopedics, Otolaryngology (ENT), Podiatry, Pulmonary Critical Care Medicine, Radiology, Urology, and Vascular Surgery.

Oviedo, FL is a rapidly growing community that is part of the Orlando-Kissimmee-Sanford Metropolitan Statistical Area. Located 20 miles from downtown Orlando, Oviedo is known for its historic houses and buildings. Several national publications have placed Oviedo on their nationally-ranked lists as one of the top places to live in the U.S.

If you'd like more information, please reach out to Amy Moran at Amy.Moran2@HCAHealthcare.com or 850-523-2142.