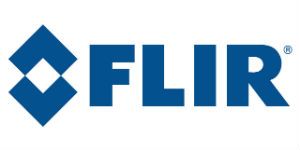 International Attorney at FLIR Systems, Inc.
Arlington, VA 22201
Be visionary
At FLIR, we have a simple but ambitious mission: to develop market-leading thermal and sensing technologies which enhance everyday life. From saving energy, to saving lives FLIR is making a real difference in our world.
Our products are used in a wide array of situations to rescue people in danger, detect criminals, conserve energy, navigate safely, provide security around the globe, and protect our environment.
We are looking for individuals who thrive on making an impact and want the excitement of being on a team that wins.
Job Description
JOB TITLE:  SENIOR LEGAL COUNSEL – INTERNATIONAL
JOB DESCRIPTION SUMMARY: FLIR Systems, Inc. ("FLIR") is seeking a Senior Corporate Counsel- International, who will be responsible for providing broad-based legal counsel and support to the Company with respect to legal issues outside the United States including identifying and mitigating legal risk and helping facilitate enterprise, segment and geographic level business objectives and strategic initiatives.  
SUPERVISORY RESPONSIBILITIES:  No direct reports initially, however, will work closely with paralegals.  Influencing and cross-matrix working skills are essential to assign and supervise the effective completion of tasks with project teams and individuals that report directly to other supervisors.
ESSENTIAL DUTIES AND RESPONSIBILITIES: Essential duties and responsibilities include but are not limited to the following:

Ensuring that effective legal counsel is provided in support of the Company's transactions and contracts involving sales to governmental (FMS and direct) and commercial customers, outside the United States; also ensuring that objectives are achieved in these areas in compliance with all applicable policies, laws and regulations, with legal risks appropriately mitigated.
Providing support for a wide range of other corporate and commercial activities and transactions outside the United States, including joint ventures, teaming agreements, collaborative business arrangements and other strategic alliances; global supply chain activity; support of overseas personnel, operations, and legal entities/permanent establishments; and offset and countertrade.
Leading company-wide development of legal positions and company-wide capabilities to provide legal support for the Company's activities outside of the United States.
Providing legal support in the area of global compliance, including trade sanctions and anti-boycott compliance; compliance with the GDPR, FCPA, the OECD Anti-Bribery Convention and other anti-bribery laws, as well as related Company policies and procedures; and providing compliance-related training to Company employees.
Addressing other local issues as they arise with respect to the Company's global activities.
Managing outside counsel.
May supervise other attorneys and paralegals.
OTHER NECESSARY FUNCTIONS:
A passion for providing unparalleled client service
An innovative approach to legal issues in support of strategic business initiatives and objectives
A high level of professionalism and outstanding business judgment
Ability to apply knowledge of multidisciplinary business principles and practices to achieve successful outcomes in cross-functional projects and activities.
Strong interpersonal communication and relationship-building skills to establish cross-functional, cross-cultural, collaborative relationships with clients at all levels.
Follows all policies, procedures, ergonomic standards and safety requirements directed by FLIR and the department.
Performs other duties as requested by management.
QUALIFICATIONS:
Relevant substantive 10+ years of experience with a law firm and/or in-house legal department.
Exceptional academic credentials from an accredited law school
Licensed to practice law in Europe.
Extensive experience of flexibly managing legal issues for operations and activities in multiple international jurisdictions.
Must be able to manage others and assist with special projects assigned by the deputy general counsels and general counsel.
Superior oral and written communication skills.
Exceptional integrity, outstanding analytical skills and strategic thinking, exceptional judgment and a record of managing complex legal matters.
Exceptional ability for collaboration, team-work and motivation of others through thought leadership.
Demonstrated ability to balance multiple, competing priorities, organize and lead teams, utilize diplomacy, program management and interpersonal skills to accomplish objectives and partner with other organizations and councils, inside and outside the company.
PREFERRED EXPERIENCE AND QUALIFICATIONS:
•                    Substantial experience in supporting global operations.
•                    Experience supporting operations and activities in Europe and Asia.
LOCATION, PHYSICAL REQUIREMENTS, WORKING CONDITIONS:

Preferred for position to be located in either Taby, Sweden or Olso, Norway.
Predominately light office position with some 20-25% domestic and international travel.
WHY FLIR?
Exceptional company with strong international presence.
Legal team has high visibility throughout the organization and there are opportunities for advancement.
A rare opportunity to work on sophisticated, complex matters in global arena.
FLIR and all of our employees are committed to conducting business with the highest ethical standards. We require all employees to comply with all applicable laws, regulations, rules and regulatory orders. Our reputation for honesty, integrity and high ethics is as important to us as our reputation for making innovative sensing solutions.