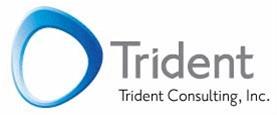 Java FHIR Developer at Trident Consulting
Folsom, CA 95762
Trident Consulting is seeking a "Java/J2ee Sr Developer with FHIR" for one of our clients in "El Dorado Hills, CA"A global leader in business and technology services

Position: Java/J2ee Sr Developer with FHIR
Location: El Dorado Hills, CA
Type: Contract

Job Description :
We are looking for external hire profiles with Java/J2EE and interoperability (FHIR)

Java/Rest API, Spring, SQL
Developer experience converting data from non FHIR like CSV to FHIR using Smile ETL or Transformation framework like JavaScript
Developer who has experience on Smile Hybrid Provider Pattern and implemented the same
Developer who can setup local HAPI FHIR Server, develop and test independently.
Know of Complete Smile CDR Server administration and automation


Trident Consultinghandles the staffing and management of part or all of the recruitment process for our customers wishing to outsource their staffing requirements. From job profiling, providing new staff, technology, to onboarding a new hire we support our customers in their future business needs.

About Client
Our Client is one of the world's leading professional services companies, transforming clients' business, operating and technology models for the digital era. Our unique industry-based, consultative approach helps clients envision, build and run more innovative and efficient businesses. Headquartered in the U.S., a member of the NASDAQ-100 is ranked 205 on the Fortune 500 and is consistently listed among the most admired companies in the world.
113,178.00 - 129,652.00 /year
Java Developer / Engineer
What is this?