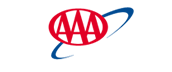 Life Insurance Agent at AAA OHIO AUTO CLUB
Missouri City, TX
AAA-Texas has immediate openings for experienced & entry-level, non-licensed Life Insurance Agent Trainees! If you are a service-driven professional looking for high-income potential then consider a career in life insurance. We offer extensive and paid training, abundant leads, base salary, competitive commission and benefits, and recognition trips and programs for talented individuals that have a desire to help others and make a difference in the lives of our members.
We will support you by offering:
No overhead expenses
Lead opportunities provided
Paid training and ongoing mentorship
First year average compensation is $65,000-$75,000
Exclusive recognition programs for top performers
A prestigious and long-standing reputation in California since 1900
National brand recognition with a financially strong and stable organization
A comprehensive benefits package that includes: medical, dental, vision, 401(k), and pension plan
Advancement opportunities
Our extensive, paid training program prepares you to sell AAA Life Insurance products, and become a licensed Life Insurance Agent. This position will work in one of our Austin locations.
You will learn how to:
Meet and exceed monthly sales goals
Promote our life insurance products and annuities
Provide excellent member service and retain business
*
Qualifications
Top candidates will possess:
A competitive sales drive
Effective communication skills, both written and verbal
Computer experience and good organizational skills
Self-motivation with full commitment to building a profitable business
A valid driver's license and an acceptable driving record
Proof of automobile liability insurance at time of hire
Successful completion of background and credit check and drug screen
BS/BA College degree (highly preferred)
About Us:
AAA is a member service organization affiliated with the national AAA federation. With offices across the U.S., we're united by a common mission and common values of excellent member service. With more than 15,000 employees in 21 states, we provide legendary service to 16 million loyal members. With a constantly growing membership, we are always welcoming dedicated professionals looking to challenge themselves and build a career within our dynamic organization. You will find that being a part of a very successful team is extremely rewarding.
If you're a 'take charge' individual and want to learn more about what AAA has to offer and how you can make a difference with our members, apply today!