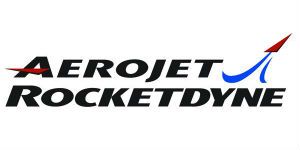 Maintenance Analyst at Aerojet Rocketdyne
Canoga Park, CA
Overview
Aerojet Rocketdyne offers a complete line of propulsion products for launch vehicles, missile defense, and advanced hypersonic propulsion. The Facilities and Plant Operations function is looking for a qualified Maintenance Analyst to provide technical guidance to Maintenance trades as needed, and support TPM efforts to maintain and improve the reliability of machine tools and production process areas at our facility in Canoga Park, CA.
Essential Job Functions (Including % of Time for Each)
50% - Provide technical guidance to Maintenance trades as needed and coordinate with outside service personnel to repair/upgrade equipment. Manage the scope, schedule, and budgets for service contracts with original equipment manufacturers.
30% - Gather and analyze maintenance data from field studies and the Computerized Maintenance Management System (CMMS). Evaluate and analyze the data using well defined engineering techniques, Total Productive Maintenance (TPM) principles and procedures to identify opportunities for improved maintenance practices and techniques and/or machine upgrades. Support the implementation of process improvements and equipment upgrades across multiple functions. Maintain and report on monthly metrics and associated action plans.
20% Provide technical guidance to Maintenance trades as needed to determine and purchase correct parts to repair machines using company credit card.
Requirements
Requires a Bachelor's degree in an Engineering discipline, Industrial Arts or other related discipline and three (3) years of related experience, or an equivalent combination of education and professional experience.
Must be able to satisfy federal government requirements for access to government information. Having dual citizenship may preclude you from being able to meet this requirement.
U.S. Citizenship, Permanent Resident, or other status as a U.S. Person is required.
Additional Requirements:
Knowledgeable in TPM technologies and methods.
Competency in the use of MS Word, Excel, and PowerPoint.
Experience with Computerized Maintenance Management Systems.
Work Environment/Physical Requirements:
The work environment may require a combination of indoor and outdoor activity (hot, cold, wet, humid conditions) with a varied amount of walking, standing, sitting, climbing (i.e. ladders, stair, scaffolding, ramps), balance (maintaining body equilibrium to prevent falling when walking, standing, or crouching on narrow, slippery, or erratically moving surfaces), bending, reaching, handling/fingering (seizing, holding, grasping, turning picking, pinching), stooping, kneeling, crouching and ability to lift/carry/push/pull up to 50 pounds. Work may require the ability to operate material handling equipment (forklift, crane, hoist, man lift, etc.) in a safe manner. While performing the duties of this job, employees may work around variable noise levels or with fume or airborne particles, hazardous chemicals, etc. requiring the use of personal protective equipment such as face protection (safety glasses, goggles, face shield), foot protection (i.e. steel toed shoes, rubber boots, etc.), gloves, hard hat, shop coat and hearing protection. Some positions may require Respirator clearance up to and including the Self Contained Breathing Apparatus (SCBA) Level A clearance. Work requires the ability to change into or out of personal protective equipment when entering or exiting manufacturing, laboratory, or other areas. Some employees may be required to drive between various locations within the Company facility or between locations. Work duties may also be required to work in a standard office setting and to use standard office equipment, including a computer and/or the ability to travel by air or auto. Ability to distinguish colors may also be necessary. This position may be expected to work varying shifts and hours to ensure successful operation of activities in the organization.