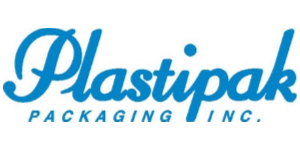 Maintenance Manager-Plastipak - Plant City, FL at Plastipak
Plant City, FL
Plastipak Packaging is a global industry leader in the design, manufacturing, and recycling of plastic rigid containers. Our list of customers include some of the worlds most recognized and respected brands such as Procter & Gamble, Kraft Foods and Pepsi, just to name a few. Our commitment to our employees is demonstrated in numerous awards for innovation, environmental sustainability, and corporate citizenship.
Plastipak follows industry leading protocols to address COVID-19, including regular disinfection, electrostatic cleaning and temperature sensing kiosks at most locations.  We strictly adhere to all CDC guidelines to provide a safe working environment for our associates and visitors; including face coverings, social distancing, and hand sanitizer stations.
Named one of America's Best Employers in Michigan by Forbes in 2020, ​ Plastipak offers many great benefits, including:
MEDICAL, DENTAL AND VISION INSURANCE
PAID TIME OFF (PTO) AND COMPANY HOLIDAYS
PART TIME AND FULL TIME OPPORTUNITIES
401(K) AND PROFIT SHARING PLAN WITH COMPANY MATCH
TUITION ASSISTANCE
COMPANY PAID LIFE INSURANCE AND DISABILITY
DEPENDENT CARE FLEXIBLE SPENDING ACCOUNT
TELEMEDICINE
PET INSURANCE
TECHNICAL SKILLS TRAINING
LEADERSHIP TRAINING OPPORTUNITIES
REFERRAL BONUS PROGRAM
In order to process your job application, Plastipak collects and stores the personal information that you submit via this website. Please refer to Plastipak's Privacy Policy to understand how Plastipak uses and protects the information that you provide. 
Plastipak is an equal opportunity employer.
Position Description
Directs, coordinates and ensures successful completion of activities involving repair and maintenance of all machinery and mechanical equipment such as motors, pneumatic tools, conveyor systems, production equipment, etc. in a safe and efficient manner.
Responsibilities:
Directs maintenance personnel in electrical, electronic, mechanical, hydraulic and pneumatic maintenance, repair, and installation of machinery and equipment
Continued focus on sites Quality, Reliability, Scrap and Safety goals; ensures that goals are maintained at all times
Planned and preventative maintenance
Recommends engineering solutions to remove waste and scrap
Responsible for the condition and performance of all production equipment and support systems
Works with the Planner and Technical Support team to ensure all planned maintenance is scheduled to coincide with production schedules 
Responsible for maintaining the maintenance work order system
Responsible for spare parts inventory and usage
Follows and enforces company and local work rules, safety rules, policies, work instructions and adheres to company standards and activities
Attends maintenance and leadership meetings as needed
Coordinates efforts with Human Resources and the Production Manager regarding issues relating to staffing, discipline, employee relations, training, etc. in a timely manner for resolution
Tracks and controls overtime through use of Kronos program
Directs and enforces a TPM and GMP culture
Initiates action for food safety issues
Qualifications:
Associates or Bachelor's degree or equivalent educational background and work experience
5-10 years of experience preferred
Blowmolding and Injection experience preferred
Strong mathematical and analytical skills as demonstrated by pre-hire or pre-promotion screening and testing, transcripts and/or references
Excellent interpersonal skills as demonstrated in the context of the interview process
Strong supervisory skills verifiable through pre-hire or pre-promotion screening and verifiable references
Excellent written and verbal communication skills
Why should you apply?
You may be eligible for:
Medical, dental and vision insurance
Telemedicine
Company paid life insurance and disability
Paid vacation and holidays
401(k) and profit sharing plan with company match
Tuition Reimbursement Program
Dependent Care Flexible Spending Account
Pet Insurance
Referral bonus program