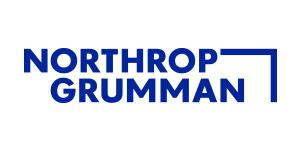 Manager 1 - Program Planning and Scheduling at Northrop Grumman Corporation
Sunnyvale, CA
Job Description
Program Management
At the heart of Defining Possible is our commitment to missions. In rapidly changing global security environments, Northrop Grumman brings informed insights and software-secure technology to enable strategic planning. Wersquo;re looking for innovators who can help us keep building on our wide portfolio of secure, affordable, integrated, and multi-domain systems and technologies that fuel those missions. By joining in our shared mission, wersquo;ll support yours of expanding your personal network and developing skills, whether you are new to the field or an industry thought-leader. At Northrop Grumman, yoursquo;ll have the resources, support, and team to do some of the best work of your career.
Northrop Grumman Mission Systems is seeking a Program Planning and Scheduling Manager 1 to join its Program Scheduling and Compliance Center of Excellence.The Scheduling Manager will be responsible for leading a group of program schedulers. This position reports to the Western Region Manager of Scheduling and Compliance. The Manager willprovide guidance and direction in the preparation and coordination of plans and integrated schedules for new and existing programs.
This position is located in Sunnyvale, CA.
To learn more about our hiring process for manager positions, please view ourSelecting the Best Qualified Managersvideo:
Specific roles and responsibilities of the Manager include, but are not limited to, the following:
Manage scheduling efforts and schedule baselines

Provide site schedulers with day to day hands on support, guidance, troubleshooting, and satisfying Programmatic requirements

Function as a change agent, creating an environment of trust, compliance, continuous improvement and learning

Project management including managing multiple priorities against ambitious timelines

Support/coordinate internal and external surveillance audits

Ensure full compliance with corporate and sector scheduling processes and procedures, with particular focus on implementation of the NGMS Earned Value Management System

Provide support to bids, bid reviews, integrated baseline reviews, and internal projects

Advise business managers in integrating project schedules with Earned Value Management

Attend site business management meetings to define schedule needs and work with sector scheduling management on resource allocation needs

Assist sector scheduling group in evaluating goals and objectives for site schedulers

Perform in a fast paced, frequently changing, and demand driven environment

Problem solving and decision making requiring excellent communication skills

Travel 10%
As a manager of a scheduling group, the selected candidate must demonstrate leadership qualities. It is the expectation of someone in a management position to bring their team together to foster collaboration and reach customer and company success, not only for the mission, but for each employee as well. We expect leaders to understand, manage and drive top performance through employee engagement.
RELOCATION ASSISTANCE MAY BE AVAILABLE FOR THIS REQUISITION.