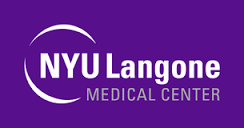 Manager-Restricted Funds at NYU Langone Medical Center
New York, NY
NYU Langone Health is a world-class, patient-centered, integrated academic medical center, known for its excellence in clinical care, research, and education. It comprises more than 200 locations throughout the New York area, including five inpatient locations, a children's hospital, three emergency rooms and a level 1 trauma center. Also part of NYU Langone Health is the Laura and Isaac Perlmutter Cancer Center, a National Cancer Institute designated comprehensive cancer center, and NYU Grossman School of Medicine, which since 1841 has trained thousands of physicians and scientists who have helped to shape the course of medical history. For more information, go to nyulangone.org, and interact with us on Facebook, Twitter, YouTube and Instagram.
Position Summary:
We have an exciting opportunity to join our team as a Manager-Restricted Funds.

In this role, the successful candidate will be responsible for the accounting and reporting, financial analysis and general ledger functions for all restricted fund accounting functions at NYU Langone Health. The reporting entities include: NYU Langone Hospitals, NYU Grossman School of Medicine, NYU Langone Health System and all subsidiaries. The Manager is responsible for working closely with other financial reporting managers and coordinating the staffs efforts on the daily processing of restricted fund transactions as well as approving journals and analyzing restricted fund accounts for the month end close. The Manager will be responsible for maintaining a close working relationship with the Development team and work closely with the gift processing team to ensure transactions are entered correctly in TRAX (Blackbaud) and interfaced appropriately to the PS General Ledger. The Manager will be responsible for maintaining a donor reporting calendar and preparing donor reports of gifts to support the Development teams efforts in soliciting philanthropy. The Manager will also be responsible for reviewing gift agreements and interpreting fund classification so that the financial statements reflect donor intent when appropriate. The Manager will work closely with the Data Governance team on maintaining the interface of TRAX into PS GL and look for opportunities to automate the processing of JEs and other processes using new technology. The Manager will be responsible for coordinating the audit efforts related gifts and pledges. This includes providing schedules and documents to auditors as well as preparing footnotes. The Manager is not limited to these areas and the role can be expanded upon request. This position will report to the NYU Grossman School of Medicine Controller and will have 2 direct reports and be responsible for their continued professional development.
Job Responsibilities:
Supervise the processing of daily restricted fund transactions and reconcile and analyze restricted fund balances monthly to ensure accuracy and completeness.
Prepare the month-end pledge roll-forward for NYU Langone Hospitals and NYU Grossman School of Medicine.
Prepare the month-end reconciliation between TRAX and PS GL.
Maintain calendar of donor report needs and prepare donor reports to effectively steward existing philanthropy and assist the Development office with soliciting new philanthropy.
Partner with the Development team to assist them with cross-function projects and to facilitate the processing of gift transactions.
Work closely with departments and development while staying true to GAAP rules and donor intent documentation when establishing chartstrings for gift/pledge transactions less than $500k and assist the Controller with reviewing and gift documents greater than $500k and facilitate the creation of those chartsrings.
Train in and be the Finance subject matter expert in TRAX (Blackbaud) and lead efforts to leverage TRAX and PS GL to automate manual functions
Periodically review processes and workflows and consider use of technology to ensure restricted fund processing and analysis is efficient and as automated as possible.
Supervise staff managing Finance Helpdesk tickets to ensure that aging of tickets is appropriate and step-in when needed to mitigate tickets from escalating.
Liaise with Washington Square for endowment reporting and reconcilement of endowment returns and distributions.
Coordinate with Development team on receipt of gifts in kind to brokerage account and work with Finance-Treasury to liquidate securities upon receipt and report to proceeds back to Development for certifications to donors.
General Responsibilities: Participate in both NYULH and industry sponsored events that promote professional development and career mentoring. Identify areas of improvement for Finance and operational departments. Understand the effects of operational, financial and regulatory changes. Demonstrate initiative to improve services and processes to customers. Demonstrate creative thinking for developing solutions. Respect and maintain confidentiality of all financial information within NYU Langone Health. Promote a team atmosphere within Finance and respective departments.
Assist General Accounting staff and operational departments in the preparation and submission of required surveys.
Assist the NACUBO financial audit with the external auditors.
Ensures accuracy of general ledger, financial statements and ancillary reports.
Supports the preparation of monthly and year-end financial statements, including the review and approval of journal entries and account analyses.
Work collaboratively with NYU Langone Hospitals Manager and NYU Grossman School of Medicine Manager to support the design and implementation of system processes including allocation builds to allocate shared service costs to amongst sibling entities and other NYU Langone Health business units.
Periodically assess the efficiency and effectiveness of the month-end close process as well as the technology and data-delivery tools and present ideas to Controller for process improvement and assist with implementation.
Performs other duties as assigned. Supervise accounting staff to ensure journal entries are posted timely and accurately and all account reconciliations and analyses have been completed for each monthly close.
Minimum Qualifications:
To qualify you must have a Bachelor's Degree in Accounting or Finance. A minimum of four to six (4-6) years of accounting experience. Not-for-profit, healthcare or public accounting background preferred. Supervisory experience is necessary
Technology savvy with experience selecting and overseeing software installations and managing relationships with software vendors; knowledge of budgeting, accounting, and reporting software.
Excellent communication and relationship building skills with an ability to prioritize, negotiate, and work with a variety of internal and external stakeholders.
A multi-tasker with the ability to wear many hats in a fast-paced environment
Personal qualities of integrity, credibility, and dedication to the mission of NYU Langone Health.
Preferred Qualifications:
The Manager must have a sound understanding of generally accepted accounting principles and a general understanding of the healthcare and higher education industries in order to effectively carry out the responsibilities of the position. Public Accounting experience and/or a CPA are preferred. The Manager should demonstrate strong management skills to meet and exceed the needs of their customers, including, but not limited to communication, organization, project planning and supervision and strategic thinking that will assist in decision-making processes. The Manager should be able to read and interpret agreements, identify potential accounting implications and execute decisions. The Manager must have strong communication skills that allow the individual to convey messages concisely to the relevant parties throughout the organization.
Qualified candidates must be able to effectively communicate with all levels of the organization.

NYU Langone Health provides its staff with far more than just a place to work. Rather, we are an institution you can be proud of, an institution where you'll feel good about devoting your time and your talents.

NYU Langone Health is an equal opportunity and affirmative action employer committed to diversity and inclusion in all aspects of recruiting and employment. All qualified individuals are encouraged to apply and will receive consideration without regard to race, color, gender, gender identity or expression, sex, sexual orientation, transgender status, gender dysphoria, national origin, age, religion, disability, military and veteran status, marital or parental status, citizenship status, genetic information or any other factor which cannot lawfully be used as a basis for an employment decision. We require applications to be completed online.
If you wish to view NYU Langone Health's EEO policies, please click here. Please click here to view the Federal "EEO is the law" poster or visit https://www.dol.gov/ofccp/regs/compliance/posters/ofccpost.htm for more information. To view the Pay Transparency Notice, please click here.