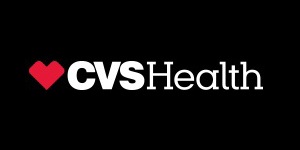 Marketing Director, CVS Media Exchange Program Lead at CVS Health
Woonsocket, RI 02895
Job Description
Serve as the CMX point of contact across the organization, partnering with leaders across marketing, merchandising & loyalty in order to meet sales & strategic objectives; Responsible for the CMX go to market strategy. Lead, train & coach the CMX team to provide best-in-class service to vendors across various departments while creating a positive & passionate team culture.

Partner with & manage the Sales Enablement Lead, CMX & CVS stakeholders as well as vendors to ensure cross-team strategy/program coordination & optimization. Work in tandem with external CMX partners, including Sales, Agencies & Ad Tech to ensure alignment to organizational priorities. Manage departmental budget & maximize vendor & CVS objectives.

Provide thought leadership, best practices, governance & innovative guidance in all areas of digital media including media buying, customer experience, marketing & ad technology, analytics, CRM & channel marketing.
Collaborate with Business & Enterprise Partners on identifying challenges, opportunities & opportunity value; Analyze & prioritize the pipeline of new & existing business aligning with Marketing Leadership.

Lead cross-functional stakeholders to ensure project deliverable accountability & socialization of progress; Ensure direct reports are effectively overseeing the execution of all project deliverables including but not limited to, brief development, analytics, creative, media & reporting; Track resources against initiatives, lead the team by tracking key metrics & demonstrating progress against goals. Ensure the CMX team has the budget, training, resources, information, authority & support needed to execute initiatives engaging constituents necessary; Mentor team to articulate roles, responsibilities, sets accountability & provides performance feedback.

Build relationships throughout the CVS organization to align priorities to business objectives & help foster a digital mindset. Work directly with internal (Merchants, L&P, etc.) & external (agency, ad tech) partners, to align priorities & coordinate media efforts between brand & CMX vendor marketing. Manage & evaluate digital processes, operations & MarTech stack for efficiencies, quality improvements & advancements;

Stay current with new technology, digital trends, solutions & competitive strategies; Translate that knowledge into new marketing ideas.

Continually improve CMX process & operational quality standards; Manage & innovate user experience, back-end operations, data analytics & CMX technologies. Align with business partners & vendors on KPIs & partner with Analytics to establish program measurement plans & reporting. Work with business owners on the marketing plans, briefs, calendars & creative; Make final recommendations as necessary

• Leads a results-oriented focus with team through partnership with Finance and Analytics to understand post-analysis measurement efforts against established metrics.
• Proactive self-education around retail and marketing industry trends / best practices to identify opportunities that are consistent with, and reinforce the CVS Health brand.
• A passion for e-commerce, consumer behavior, and digital innovation
• Manage and develop direct reports.
• Travel required: up to 10%.

Required Qualifications
• 8+ years of digital media, advertising technology & marketing experience with a strong foundation of business, retailer & consumer understanding
• 6+ years of cross-functional leadership experience including demonstrated success building & leading a large team in a start-up business structure
• 4+ years of digital marketing experience (online & offline) including examples of testing & validating emerging opportunities; Primarily retail marketing or retail agency/strategy experience
• Excellent communication skills that can be effectively articulated in both written and oral forms across a diverse audience base.
• Creative problem solver who can incorporate new learnings into existing plans and act decisively and independently.
• Strong PC knowledge including Microsoft Word, Excel, and PowerPoint. -

Preferred Qualifications
• 2+ years of brand or category management experience a plus
• Proven track record of the ability to work collaboratively with internal and external business partners in delivery ROI positive results.
• Intellectual curiosity and rigorous analytical experience and a strong familiarity with the digital environment
• Self-motivated, high capacity individual who can function and win in a demanding, performance-driven environment.
• Thorough understanding of digital marketing tactics, operational process & enabling technologies (e.g. Website, Google Analytics, CRM, Salesforce)
• Ability to represent the voice of the customer in marketing plan development & all aspects of the work
• Seeks broader perspectives & gathers information to understand business issues, priorities & the culture of how we operate across various stakeholder groups
• Asks the right questions to get to the root cause in order to define problems before moving to solutions

Education
Bachelor's degree in Business, Marketing, Finance, or related field preferred. Ideally, an MBA.

Business Overview
At CVS Health, we are joined in a common purpose: helping people on their path to better health. We are working to transform health care through innovations that make quality care more accessible, easier to use, less expensive and patient-focused. Working together and organizing around the individual, we are pioneering a new approach to total health that puts people at the heart.


We strive to promote and sustain a culture of diversity, inclusion and belonging every day. CVS Health is an equal opportunity and affirmative action employer. We do not discriminate in recruiting, hiring or promotion based on race, ethnicity, sex/gender, sexual orientation, gender identity or expression, age, disability or protected veteran status or on any other basis or characteristic prohibited by applicable federal, state, or local law. We proudly support and encourage people with military experience (active, veterans, reservists and National Guard) as well as military spouses to apply for CVS Health job opportunities.