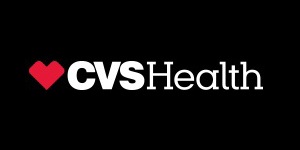 Medical Affairs - Senior Director at CVS Health
Northbrook, IL 60062
Job Description
The Senior Director, Clinical Development & Utilization
Management formulates strategy and is responsible for the oversight and development of timely and accurate content that forms the clinical basis for programs and interventions throughout the CVS Health Enterprise.
The Senior Director executes program development to ensure adherence to clinical standards and ethical practices. The Senior Director shall represent Medical Affairs (MA) in a manner that features the clinical, analytical, technical and strategic expertise that defines
the high caliber and innovative clinical practice of CVS Health.
This position assesses each task in relation to corporate
imperatives, recognizes the complexity of work across the
organization, and leverages efficiencies internally by assigning projects to pharmacists with aligned skills. The Senior Director will ensure coordination of the message across the organization which includes client communications, drug coverage and safety program edits, and utilization management interventions. Thorough understanding of the impact of plan design and regulations on the pharmacy benefit must be demonstrated. The Senior Director leads cross-functional teams to help promote standard programs and support custom interventions. The ability to apply and propose revisions to policy to ensure consistency with standards for PBM practice is required.
Knowledge of pharmacy practice and drug utilization review (DUR) is vital to help position and differentiate offerings to best meet client's needs and level set expectations.
Additionally, the ability to re-prioritize, re-examine, and re-deploy work toward key initiatives such as; Commercial, Exchange, Medicaid & Medicare Part D drug management strategies, formulary management including preferred
brand/generic or authorized generic programs, DUR, and other projects is fundamental. Demonstrating problem-solving skills and strong positive influence for colleagues to maintain motivation and high quality deliverables is essential. The Senior Director will foster a collegial environment of continual learning and participate in the Medical Affairs PGY-1 Managed Care Pharmacy Practice Residency Program. Awareness and management of factors that directly or indirectly affect the Medical Affairs department budget is required. The Senior Director will
contribute to the development and dissemination of
communication pieces, lead meetings to identify deliverables and hold stakeholders accountable to execute objectives in a manner that raises awareness around critical issues.
Strong collaboration skills and experience fostering problem-solving solutions involving the following stakeholders is required:
Medical Affairs (Quality and Safety), Specialty,
Clinical Affairs (P&T and Formulary Administration), Marketing, Product Development, Commercial and Medicare Clinical Operations, Analytics, Clinical and Sales Account Management, Trade, and Legal.
Responsibilities include:
- Lead and manage Clinical Development and Utilization
Management Colleagues. Develop and drive clinical strategy that forms the basis for interventions (UM, DUR & others) across all lines of business; Commercial, Medicare, Medicaid, Exchange – standard and custom
- Establish the clinical framework and clinical business rules and/or policies promoting drug safety and supporting Clinical Program Development and Utilization Management
- Define and manage the Utilization Management (UM) strategy for both the Standard and Custom Client Offerings including the planning, development, and the supporting implementation process
- Oversee and manage Custom Criteria Development,
including building and documenting the supporting business processes and ensuring alignment with standard benefits configuration best practices.
- Establish and document clinical intent of programs, edits and UM policies to support benefit coding and testing activities
- Provide clinical subject matter expertise and support for internal and external customers interfacing cross-functionally to reach consensus on clinically related matters
- Coordinate and ensure accurate implementation and
maintenance of the utilization management edits across all
lines of business
- Participate on cross-functional teams and coordinate Medical Affairs clinical contributions
- Oversee Policy and Procedure development and
maintenance
- Review individual plans and product offerings to determine medication drivers and trends, demographics, identifying areas of opportunity to appropriately apply and/or remove UM edits
- Support Product Development and Management, Audit
Activities, Key Strategic initiatives and Task Forces, Clinical Quality, Clinical Operations, Benefits/Clinical Client Operations and Sales, Account Management and Clinical Advisors
Required Qualifications
- 10+ years of experience working in pharmacy benefit
management (PBM) or managed care organization leading the development and maintenance of clinical content across several programs
- Knowledge of pharmacy benefit design required
- Ability to collaborate and accurately interpret client requests to offer best practices and program solutions
- Proven success managing large professional clinical
pharmacist team
- Knowledge of regulations and guidelines that support drug benefits such as Medicare Part D and Exchanges
- Highly organized, detail oriented, proficient analytical ability, with effective listening and presentation skills and ability to manage complex projects is required
- Licensed Pharmacist, active and in good standing
Preferred Qualifications
- Pharmacy practice residency preferred.
- Skilled in various PC applications, including MS Office Products (Word, Excel, Access, PowerPoint)
- Superior oral, written and organizational skills and well-developed interpersonal skills are strongly preferred
- Ability to set goals, prioritize, meet deadlines, and
work at a high level of responsibility is strongly preferred
Education
Bachelor of Science, Pharmacy or Pharm. D.
Active Pharmacist license in good standing required.
Business OverviewIt's a new day in health care.
Combining CVS Health and Aetna was a transformative moment for our company and our industry, establishing CVS Health as the nation's premier health innovation company. Through our health services, insurance plans and community pharmacists, we're pioneering a bold new approach to total health. As a CVS Health colleague, you'll be at the center of it all.
At CVS Health, we work every day to help people on their path to better health. Never has it been more important for us to deliver on our purpose to our valued customers, patients, members, and employees. With a presence in communities across the country, CVS Health colleagues are and will continue to be a critical piece of the country's health care solution. The health and safety of our employees, patients, customers, and members is our top priority as we face the impact of COVID-19 together. If you would like to learn about the actions we are taking as a company as we learn more about COVID-19 and its spread, we encourage you to visit our COVID-19 resource center at
https://cvshealth.com/covid-19
We offer a diverse work experience that empowers colleagues for career success. In addition to skill and experience, we also seek to attract and retain colleagues whose beliefs and behaviors are in alignment with our core values of collaboration, innovation, caring, integrity and accountability.
CVS Health is an equal opportunity/affirmative action employer. Gender/Ethnicity/Disability/Protected Veteran – we highly value and are committed to all forms of diversity in the workplace. We proudly support and encourage people with military experience (active, veterans, reservists and National Guard) as well as military spouses to apply for CVS Health job opportunities. We comply with the laws and regulations set forth in the following EEO is the Law Poster:
EEO IS THE LAW
and
EEO IS THE LAW SUPPLEMENT
. Please note that we only accept applications for employment via this site.
We provide reasonable accommodations to qualified individuals with disabilities. If you need to request an accommodation, a qualified interpreter, written information in other formats, translation or other services, please contact our
Advice and Counsel Reasonable Accommodations team
by emailing
Advice and Counsel Reasonable Accommodations team
or calling 877-805-9511.
If technical issues are preventing you from applying to a position, contact Kenexa Helpdesk at 1-855-338-5609 or
cvshealthsupport@us.ibm.com
. For technical issues with the Virtual Job Tryout, contact the Modern Hire Help Desk at 1-877-451-1695 or
cvs_support@modernhire.com
.