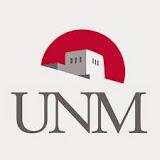 Medical Assistant at University of New Mexico
Albuquerque, NM
Requisition ID
req11072
Working Title
Medical Assistant
Position Grade
08
Position Summary

The Department of Pediatrics, Division of Hematology & Oncology is seeking a well-qualified Medical Assistant to join our team. The UNM Pediatric Hematology Oncology Program is the only COG affiliated source of care to New Mexico's children with cancer, bleeding diseases, or other blood disorders. This position compliments a diverse team of healthcare providers, which include physicians, nurses, social workers, health educators, and administrative staff. The Medical Assistant will spend time with the Oncology Program and may be called upon to assist with the Ted R. Montoya HTC. They will be responsible for the following: assisting in obtaining medication prior authorizations from insurance companies, ordering scheduled labs &/or diagnostic tests, preparing charts for clinic, assisting in providing education in clinic, coordinating the flow of both the adult and pediatric clinic, and post clinic follow up. They will provide support for the nursing staff, which includes recording patient labs from UNMH and outside facilities, collecting data for research, and preparing medical records/files for clinic. The preferred candidate must be organized, detail oriented, work well both independently and as a team, flexible, able to communicate effectively, and coordinate multiple tasks while maintaining patient confidentiality. Working in such a fast-paced division will require focus, follow-up, and a good sense of humor.

See the Position Description for additional information.

Conditions of Employment

CPR Certified.
May be required to submit to annual TB and rubella screening.
UNM will provide Hepatitis vaccination, candidate may decline vaccination through declination form or may provide record of vaccination from previous employer.
A pre-employment background investigation may be required.
Successful candidate must submit to post-offer, pre-employment physical examination and medical history check.

Minimum Qualifications

Medical assistant certificate; at least 1 year of experience directly related to the duties and responsibilities specified.

Completed degree(s) from an accredited institution that are above the minimum education requirement may be substituted for experience on a year for year basis.

Preferred Qualifications

Preferences

Experience working in a clinical setting
Experience with PowerChart
Experience working with Home Healthcare Agencies
Experience working with MS Word and Excel
Bilingual Spanish and English

Additional Requirements
Campus
Health Sciences Center (HSC) - Albuquerque, NM
Department
Pediatrics Hematology Oncology (997M)
Employment Type
Staff
Staff Type
Regular - Full-Time
Term End Date
Status
Non-Exempt
Pay
$11.25 - $16.88
Benefits Eligible
This is a benefits eligible position. The University of New Mexico provides a comprehensive package of benefits including medical, dental, vision, and life insurance. In addition, UNM offers educational benefits through the tuition remission and dependent education programs. See the Benefits home page for a more information.
ERB Statement
Temporary and on-call employees working an appointment percentage of 26 (.26 FTE) or greater, per quarter, will be eligible to earn retirement service credits and thus are required to make New Mexico Educational Retirement Board (NMERB) contributions. More information pertaining to your FTE and NMERB contributions can be reviewed on the NMERB Guidelines Clarified webpage.
Background Check Required
Yes
For Best Consideration Date
10/28/2019
Application Instructions
A complete application includes a resume, cover letter that describes your experience with the preferred qualifications, and a list of three (3) previous supervisors for references with contact information.



Positions posted with a Staff Type of Regular or Term are eligible for the Veteran Preference Program. See the Veteran Preference Program webpage for additional details.

The University of New Mexico is committed to hiring and retaining a diverse workforce. We are an Equal Opportunity Employer, making decisions without regard to race, color, religion, sex, sexual orientation, gender identity, national origin, age, veteran status, disability, or any other protected class.