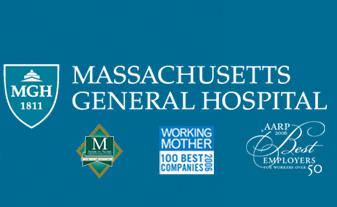 Medical Assistant I at Massachusetts General Hospital
Danvers, MA
Description
true
Medical Assistant I3135308
General Summary/Overview
The medical assistant in the MGH Division of Community Surgery's outpatient practice in Danvers is responsible for assuring efficient patient flow through multiple clinic sessions, to maintain neat, clean, and safe patient care areas. She/he is responsible to promote patient satisfaction with the delivery of professional care and communication in friendly manner consistent with their needs.  He/she works under the supervision and direction of the nurse manager and/or the practice nurse.  Principle duties fall into clinical care, maintenance of the clinical environment of care and interaction with the Division of Community Surgery and other departments in the Mass General/North Shore Center for Outpatient Care.
Principle Duties and Responsibilities 
Clinic:
Monitors medical/surgical supplies and places orders for stock according to par level. Using Peoplesoft, orders specific supplies for the clinic.

Obtains instrument kits from sterile processing department and pharmacy.

Prepares exam rooms by cleaning and re-stocking them on a daily basis.  Ensures cleanliness meets required standards.

Escorts patients to exam rooms for all clinics, assists patient to undress and gown.  Ensures safe positioning on exam table. 

Performs vitals signs, weight/ BMI and records on assessment form.

Documents visit information on encounter form.

Writes progress notes under the supervision of the staff nurse and/or the Nurse Manager and ensures notes are reviewed by nursing

Sets up and assists with all clinic procedures, such as excisions, biopsies, sigmoidoscopies, and aspiration procedures.

Removes dressings and applies dressings as directed by physician/registered nurse.

Ensures the procedure room is stocked with supplies, excision sets, suture materials, specimen jars, electrocautery equipment and grounding pads.

Instructs patient and family for selected diagnostic testing

Assists the patient with ambulation, assuring patient comfort, dignity and safety during the patient care visit.

Adheres to standards of patient confidentiality and privacy at all times.

Provides care appropriate to the age specific needs of patient population.

Provides assistance with special projects as necessary.
Lab:
Processes all collected specimens with appropriate lab slips, labeling and containers.  Adds lab specimens in lab pick-up container.
General:
Provides back-up phone coverage at front desk of clinic and documents messages as needed per Nurse Coordinator

Participates in clinic planning and management through discussions, staff meetings and daily communications with management (Practice Nurse).
Qualifications
High school diploma or equivalent.  Completion of medical assisting training program required.  Associates degree helpful
Minimum two years experience in outpatient clinical care (preferably surgical)
Current BLS certification.
Basic computer skills.
Skills/Abilities/Competencies Required
Strong written and verbal communication skills
Ability to interpret and follow directions.
Basic Life Support/ CPR training
Sterile field understanding and maintenance.
Competencies in attaining and documenting vitals signs, weight/BMI
Handling and identification of surgical instruments/ understanding of the sterilization process. Ability to assist with minor surgical procedures in the clinic.
Adherence to regulatory and safety standards including OSHA, Joint Commission, infection control and HIPAA.
Checking vital signs: blood pressure, temperature, weight/BMI
Fully proficient with use of aseptic (sterile) technique
Understands and carries out basic wound care techniques
Knowledge of medical terminology
Excellent organizational skills
Works as a team member
Massachusetts General Hospital is an Equal Opportunity Employer.  By embracing diverse skills, perspectives and ideas, we choose to lead. Applications from protected veterans and individuals with disabilities are strongly encouraged. 
MGH Danvers01923Medical Assistant