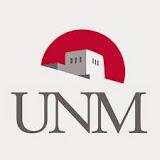 Medical Education Prog Asst 2 at University of New Mexico
Albuquerque, NM
Requisition ID
req11511
Working Title
Medical Education Program Assistant 2
Position Grade
09
Position Summary

The Division of Gastroenterology and Hepatology, within the Department of Internal Medicine, is seeking a Medical Education Program Assistant 2 to serve as its academic training program assistant for 15 Fellows plus 1 Advanced Endoscopy Fellow and administrative support person for its Fellowship Director.  The Program Assistant 2 will be responsible for organizing, scheduling all Divisional Educational sessions. Responsibilities include coordinating recruitment dates and on-boarding activities, develop materials, track leave requests, process reimbursements, arrange travel, event planning and order supplies.  The position is also responsible for monitoring fellows progress through the fellowship program. The position is responsible for documenting all ACGME requirements and benchmarks and will compile information and tracking data necessary for reporting and other compliance data requirements. The successful candidate will have exceptionally strong computer, communication and organizational skills. 

The Department of Internal Medicine is a large, progressive department with a diverse staff working in dedicated teams to provide quality work in an organized, effective and efficient manner through innovation, training, and education. Through our collaborative work effort, we support the faculty and enhance the missions of the department, school, Health Sciences Center and University.

See the Position Description for additional information.

Conditions of Employment
Minimum Qualifications

High school diploma or GED; at least 4 years of experience directly related to the duties and responsibilities specified.

Completed degree(s) from an accredited institution that are above the minimum education requirement may be substituted for experience on a year for year basis.

Preferred Qualifications

Experience with academic training program administration and New Innovations software and ERAS.
Strong organizational skills and ability to handle multiple complex components of a large academic fellowship program.
Experience with meeting coordination including scheduling participants, location, calendaring, agenda preparation, room set-up, AV testing, etc.
Experience with travel arrangements and knowledge of UNM policies.
Current P-Card holder and experience with Banner.
Demonstrated ability to work independently.
Demonstrated ability to work in a team environment coordinating activities between the UNMH, SRMC, Clinics and the VA

Additional Requirements
May be required to work evenings or weekends during recruitment season
Campus
Health Sciences Center (HSC) - Albuquerque, NM
Department
IM Gastroentrology (852G)
Employment Type
Staff
Staff Type
Regular - Full-Time
Term End Date
Status
Non-Exempt
Pay
$12.38/HR - $18.57/HR DOE
Benefits Eligible
This is a benefits eligible position. The University of New Mexico provides a comprehensive package of benefits including medical, dental, vision, and life insurance. In addition, UNM offers educational benefits through the tuition remission and dependent education programs. See the Benefits home page for a more information.
ERB Statement
Temporary and on-call employees working an appointment percentage of 26 (.26 FTE) or greater, per quarter, will be eligible to earn retirement service credits and thus are required to make New Mexico Educational Retirement Board (NMERB) contributions. More information pertaining to your FTE and NMERB contributions can be reviewed on the NMERB Guidelines Clarified webpage.
Background Check Required
No
For Best Consideration Date
1/2/2020
Application Instructions
To be considered, please attach the following:

1) Cover Letter - detailing your directly related experience

2) Resume




Positions posted with a Staff Type of Regular or Term are eligible for the Veteran Preference Program. See the Veteran Preference Program webpage for additional details.

The University of New Mexico is committed to hiring and retaining a diverse workforce. We are an Equal Opportunity Employer, making decisions without regard to race, color, religion, sex, sexual orientation, gender identity, national origin, age, veteran status, disability, or any other protected class.