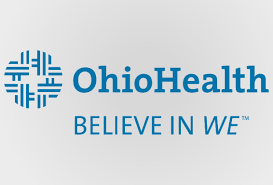 Medical Oncologist - Athens at OhioHealth
Athens, OH 45701
Our Opportunity
OhioHealth is hiring a Medical Oncologist to join an established Cancer Care team. The hired physician will share clinical responsibilities between practices in Athens and Columbus, providing care close to home.
Increasing patient volumes and program growth. Opportunity to build your practice quickly.
Available Radiation Oncologist on staff
Provided Nurse Navigator support for both practice locations
Advanced Practice Provider (APP) support in Columbus. Additional APP to be hired at the Athens practice soon
Fully equipped infusion suites and co-located pharmacy
Newly renovated, state-of-the-art Athens practice and infusion space
OhioHealth has committed a substantial investment in Cancer Services over the next five years and is dedicated to continued growth and advancement of the Oncology Program
Proud member of MD Anderson Cancer Network
Enjoy the stability of employment along with highly competitive compensation, comprehensive benefits, relocation assistance, and student loan reimbursement.
Partnering for Healthcare Excellence Today and in the Future
Todays complex healthcare environment requires physicians and hospitals to work together to achieve excellence in clinical quality, patient safety and service quality. One of the ways we achieve that kind of partnership is through the OhioHealth Physician Group (OPG), a medical group of OhioHealth physicians, advance practice providers and associates.
We value the expertise of our strong physician network. We seek out your ideas for improving the patient experience and implement them. Its one of the reasons why we are regularly ranked in the top 10 percent of Press Ganeys hospital experience survey, which measures physician engagement and satisfaction.
You can contribute to a culture that has repeatedly made OhioHealth one of the Fortune 100 Best Companies to Work For. And you can collaborate with MD Anderson Cancer Network-certified physicians, use telemedicine to seek the real-time advice of experts across the system, be a part of our state-of-the-art Neuroscience facility, Level 1 Trauma Center or Primary Stroke Center, or find your fit in any of our ambulatory or specialized care sites across the central region of the state.
We Never Stop Learning
At OhioHealth, we want to do more than support the careers of our physicians we want to grow their talents and help them reach their highest aspirations. We see your education not as an expense, but as a strategic investment in the health system.
We know growth isnt limited to just education, so we rely on the voices and leadership of our physicians. We have Clinical Guidance Councils, a Physician Diversity Workforce Group, and the OhioHealth Physicians Leadership Institute to help you help you lead, grow and innovate in all facets of your career.
We Want to Talk About Your Future
Columbus is one of the top locations in the country for young professionals, with a mix of big-city amenities and small-town affordability. OhioHealth offers a wide range of professional experiences in communities throughout central and southeast Ohio, giving you the opportunity to find the perfect fit for your family and your career.
For more information, please contact Megan Shoewalter at (614) 544-4406 or email your CV to Megan.Shoewalter@ohiohealth.com.