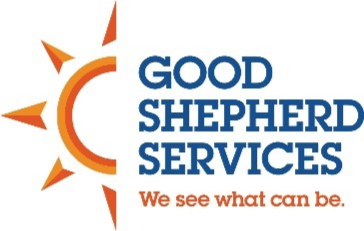 Mentoring Program Volunteer - 17th street at Good Shepherd Services
New York, NY 10003
Good Shepherd Services is a leading multi-service agency with more than 85 programs that serve over 30,000 youth and families each year – and builds on their strengths to help them gain skills for success.  At Good Shepherd we respect the dignity and worth of every person and reject intolerance, inequity and injustice in whatever form it may take. Voted one of the top 100 places to work in NYC by Crain's New York, Good Shepherd Services offers a fantastic work environment, a collaborative team dedicated to fulfilling our mission, and an amazing array of benefits. Join our team and help make a difference!
This is a non-paid volunteer position
Reports To: The Coordinator of Mentor Services and Resource Development.
Requirements
Mentors must demonstrate sensitivity to the special needs of our young people, the ability to maintain appropriate adult/youth boundaries, and preserve confidentiality.
Mentors must agree to screening interviews, reference and criminal record checks, clearance through the New York State Child Abuse Registry, and medical clearance including TB testing. These are a requirement of our licensing and funding sources.
Mentors must be willing to participate in initial orientation and training, as well as ongoing training opportunities, and support.
Mentors must make a commitment to be an active Mentor for at least one-year.
Key Responsibilities
To work as a part of a team in conjunction with the Mentor Coordinator, youth development staff, social workers, and program directors to support participant growth.
To provide friendship, support, and inspiration to participants.
To be an effective listener while assisting the development of problem solving and decision-making skills.
Good Shepherd Services is an equal opportunity employer that is proudly committed to becoming an anti-racist and multicultural organization that stands up for justice and equity. We welcome prospective employees from diverse backgrounds, for administrative support and direct service and leadership roles, who will join us on that journey, uphold our values and approach, and believe in our mission. Additionally, we aim to have a racially representative leadership and workforce that is reflective of the communities we work in partnership with.
Good Shepherd Services is committed to providing an inclusive and welcoming environment for all members of our staff, participants, volunteers, subcontractors, and vendors. We do not discriminate on the basis of race, color, religion (creed), gender, gender expression, age, national origin (ancestry), disability, marital status, sexual orientation, or military status, in any of our activities or operations. These activities include, but are not limited to, hiring and termination of staff, selection of volunteers and vendors, and provision of services.
Employee Referral Program
Life Insurance
Vacation/paid time off
Tuition Reimbursement
Employee Events
Flexible Spending Accounts
Paid Holidays
Prescription Drug Coverage
Maternity/Paternity Paid Leave
Professional Development
Paid sick days
Medical, Dental and Vision
Long Term Disability
Retirement / Pension Plans