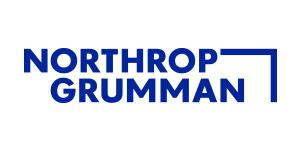 Mgr Software Engineering 2 – Embedded Software Test Manager at Northrop Grumman Corporation
San Diego, CA
Job Description
Engineering
AtNorthrop Grumman, our employees have incredible opportunities to work onrevolutionary systems in air and space that impact people's lives around theworld today, and for generations to come. Our work preserves freedom anddemocracy, and advances human discovery and our understanding of the universe.We look for people who have bold new ideas, courage and a pioneering spirit tojoin forces to invent the future, and have a lot of fun along the way. Ourculture thrives on intellectual curiosity, cognitive diversity and bringingyour whole self to work — and we have an insatiable drive to do what othersthink is impossible. Our employees are not only part of history, they're makinghistory.
NorthropGrumman Aeronautics Systems has an opening for an experienced Software Manager tooversee, train, and manage embedded software test personnel. This position isan engineering management role within the SP-1 Software Department and includesdirect responsibilities to the Program.
The idealcandidate demonstrates a broad skill set that is balanced betweeninterpersonal, business, and technical capabilities. You have the ability tocollaborate within and across teams to accomplish goals. You are committed toethics, integrity, and innovation while challenging traditional ways of doingbusiness. You have excellent verbal and written communication skills and youare comfortable engaging with the internal and external customers.
Essential Functions:
Leada team of software developers performing embedded software test

Workwith IPTs (Integrated Product Teams) to develop test methodologies, performrequirements traceability to test cases, and create associated documentation

Createautomated test environments

Activelymentor others and share knowledge across the team

Demonstrateexcellent oral and written communication skills with strong interpersonalskills

Usegood judgement to pursue courses of action necessary to obtain desired results.Work closely with program-assigned systems engineering, software development,and management professionals to ensure that the software lifecycle isaccomplished with high quality and efficiency

Overseeand manage the quality and timeliness of the organization's products, andidentification and remediation of potential issues before they become problems

Developand manage detailed budgets and schedules and create work assignments forindirect tasking
The successfulcandidate will have a current full-time Program assignment; with 15% of thetime allocated Functional Manage duties, which fluctuate throughout the yeardue to business needs and the performance management cycle.