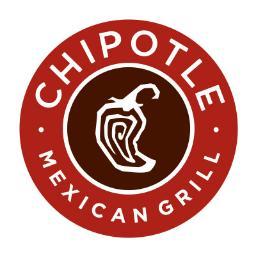 New Restaurant Opening in Montgomery TX - Now Hiring (3816) at Chipotle Mexican Grill
Montgomery, TX
Description
CULTIVATING A BETTER WORLD
Food served fast doesn't have to be a typicalfast food experience. Chipotle has always done things differently, both in andout of our restaurants. We're changing the face of fast food, startingconversations, and directly supporting efforts to shift the future of farmingand food. We hope you'll join us as we continue to learn, evolve, and shapewhat comes next on our mission to make better food accessible to everyone.
THE OPPORTUNITY
At Chipotle, we've created a better place toeat and work. Many employees start just expecting a paycheck, but end up with arewarding career. We provide exceptional training and a clear career path –over 80% of our managers were promoted from Crew. We prepare real food by hand every day in our restaurants. Nofreezers, microwaves or can openers to be found.We welcome experienced restaurant professionals andnovices alike. We'll provide the training you need to feel confident working atany station – grill, cashier, prep, salsa and expo. We take pride in ourexceptional customer service and it's up to each of our team members to createthe friendly atmosphere that our customers expect and enjoy.So,whether youhave experience as a dishwasher, cashier, server, host, bartender, cook, prepcook, FOH/BOH or no experience at all, we're always looking for passionate andenthusiastic people to join our team.AtChipotle, you'll join a team that's committed to Cultivating A Better World.If thissounds like something you'd like to be a part of, we'd love to meet you! Seemore details below and apply today.
WHAT'S IN IT FOR YOU
Tuition assistance (up to %245,250 a year)
Free food (yes, really FREE)
Medical, dental, and vision insurance
Paid breaks
Paid time off
Holiday closures
Competitive compensation
Full and part-time opportunities
Opportunities for advancement (80% of managers started as Crew)
Customized college degree programs that can be completed in as little as 18 months, for as low as %24250 a year*
*Receive up to %245,250 from Chipotlein tuition assistance and up to %245,185 in federal grants each year; combinedwith up to 44 earned credit hours from on-the-job training at Chipotle, youcould earn your degree for as little as %24250 a year.
WHAT YOU'LL BRING TO THE TABLE
A friendly, enthusiastic attitude
Passion for helping and serving others (both customers and team members)
Desire to learn how to cook (a lot)
Be at least 16 years old
Ability to communicate in the primary language(s) of the work location
WHO WE ARE
Chipotle Mexican Grill, Inc.(NYSE: CMG) is cultivating a better world by serving responsibly sourced,classically-cooked, real food with wholesome ingredients without artificialcolors, flavors or preservatives. Chipotle had over 2,600 restaurants asofDecember 30, 2019, inthe United States,Canada,theUnited Kingdom,FranceandGermanyandis the only restaurant company of its size that owns and operates all itsrestaurants. With more than 83,000 employees passionate about providing a greatguest experience, Chipotle is a longtime leader and innovator in the foodindustry. Chipotle is committed to making its food more accessible to everyonewhile continuing to be a brand with a demonstrated purpose as it leads the wayin digital, technology and sustainable business practices.Steve Ells, founder and executive chairman, first openedChipotle with a single restaurant inDenver,Coloradoin 1993. For more information or to place an order online,visitWWW.CHIPOTLE.COM.
Qualifications
TX-Montgomery-(TX)-3816 - Montgomery TX-(03816)
3816 - Montgomery TX-(03816) (03816)
20165 Eva Street
Montgomery, 77356
Montgomeryfalse639054Submission for the position: New Restaurant Opening in Montgomery TX - Now Hiring (3816) - (Job Number: 20029522)639054