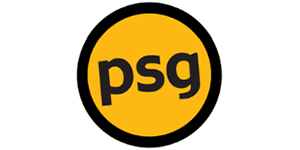 Office Manager - Real Estate at Professional Staffing Group
Boston, MA
Office Manager - Real Estate
We have an open position within our Boutique Real Estate company due to growth. This position will act as the point person for all matters related to office. Individual will support the office and the field consultants with general administrative and office management work. The ideal candidate will have office management experience and be able to handle multiple projects as they arise. 
Job Requirements: 
The ideal candidate must have high-level corporate environment experience and be highly skilled in Microsoft Office software. 
Additional software competence or ability to quickly master new software packages would be a plus.
Position requires exceptional communication skills, both written and oral and the ability to represent the office in a professional and responsible manner internally and in public. 
Must demonstrate intense attention to details, resourcefulness, and the ability to pass along necessary information or resources and bring projects to closure without much direction. 
Should quickly develop an understanding of the significance of the people he/she may be in contact with on behalf of the Management team and demonstrate an appropriate level of deference. 
Duties Include: 
Provides general administrative support to Chairman/Founder 
Provides administrative support requiring advanced knowledge of department, division/business unit, and company functions. 
Performs complex, specialized projects requiring strong initiative. 
Regularly handles confidential material and information and exercises discretion in doing so. 
Responsibilities include assembling data, preparing grammatically correct correspondence, completing analyses and providing preliminary recommendations for a variety of reports for review/approval by senior manager. 
 Oversees organization and maintenance of department filing system including confidential data. Ensures department supplies needs are met. 
If you are interested in this position, please submit a copy of your resume. 
For more information about this job or to CHAT WITH US LIVE : www.psgstaffing.com
There are no costs for candidates utilizing our services as our clients pay for all related hiring fees. All PSG job postings are either actual positions we had available at the time of posting and/or are representative of positions we typically fill or expect to fill. If you see a job that interests you, respond to the ad or give us a call so that we can help you find a job you'll love. As one of the area's largest staffing firms, we help 2,500 people find jobs a year so chances are good that we can help you too.
Professional Staffing Group is an equal opportunity employer and considers qualified applicants for employment regardless of race, gender, gender identity, gender expression, age, color, religion, disability, veteran's status, sexual orientation, or any other protected factor.