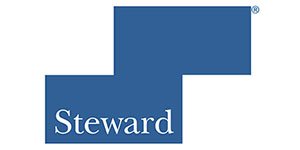 Ortho Spine Opportunity with HCA & UCSF at SJMC Physician Services
San Jose, CA
SPINE AND TRAUMA ACADEMIC POSITION
UNIVERSITY OF CALIFORNIA, SAN FRANCISCO

Assistant/Associate Professor Level Position

The University of California, San Francisco, and Department of Orthopaedic
Surgery is recruiting for two orthopaedic surgeons. These are full-time
appointments that will be at the Assistant or Associate Professor level,
commensurate with experience.
Incumbents will participate in departmental clinical, teaching and research
activities at the University of California, San Francisco/Zuckerberg San
Francisco General Hospital Orthopaedic Trauma Institute and affiliated
hospitals including Regional Medical Center-San Jose. Incumbents will be
expected to collaborate in clinical and/or basic research as well as publish
subsequent results in peer reviewed journals . The selected individual will also
be responsible for and provide an integral role to teach clinically relevant
topics for residents, medical students and fellows.
Requirements :
* A valid California medical license will be required as a condition of
employment.
* Board certified or eligible in Orthopaedic Surgery.
* Completed an accredited Orthopaedic Surgery residency program.
* Candidates should possess fellowship training in both orthopaedic trauma
and spine surgery or fellowship training in spine surgery and a strong clinical
interest in orthopaedic trauma.
* Applicant's materials must list (pending) qualifications upon submission.
* Applicant must have all requirements met by time of hire.
Please apply online with CV, cover letter, statement of contributions to
diversity, a statement of research, and contact information of three references.
UC San Francisco seeks candidates whose experience with teaching, research or
community service has prepared them to contribute to our commitment to
diversity and excellence. The University of California is an Equal
Opportunity/Affirmative Action Employer. All qualified applicants will receive
consideration for employment without regard to race, color, religion, sex,
sexual orientation, gender identity, national origin, disability, age or protected
veteran status.