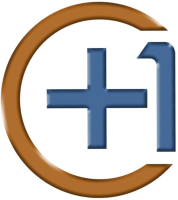 PHP/Angular Developer at PlusOne
SAINT GEORGE, UT 84790
PlusOne Company is searching for a skilled, front end developer with some SaaS experience using Angular technologies!
(Pay is depending on qualifications and experience)
We are a fun, motivating, and fast-growing company and we need the right person to join our team!
Responsibilities:
Assist our senior developer in our rebuild process using a Laravel Rest API with Angular front end.
Work with project managers and designers on new features.
Collaborate with other developers in concepts, standards, and best practices
Write clean, scalable code that takes into account the over-all project and what we're trying to do.
Skills Needed:
3+ years of Angular 2.x and beyond experience.
Understanding of NPM and building packages.
Solid understanding of REST principles.
UI/UX design experience.
Competent with CSS, HTML, and other common web technologies.
GIT familiarity.
Excellent communication, interpersonal, multitasking, and organizational skills.
Skills Preferred (Would be nice to have):
PHP.
MySql.
Linux / Bash scripting.
Soft Skills:
Understand the balance between deadlines and perfect code
Creative in design discussions and coding solutions
Takes ownership of your piece of the puzzle
Ability to explain and understand complex ideas and concepts
Please submit your resume now! Call 1-800-295-9295 with any questions!
Job Type: Full-time
Salary: $60,000.00 to $80000.00 /year
93,589.00 - 100,994.00 /year
PHP Developer
What is this?