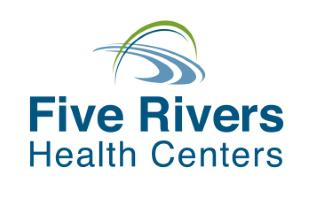 Pediatrician at Five Rivers Health Center
Dayton, OH 45406
Five Rivers Health Centers
Pediatrician
ABOUT FIVE RIVERS HEALTH CENTERS
The Five Rivers Health Center is an expanding Federal Qualified Health Center located in Dayton and Xenia, Ohio providing a medical home for primarily the medically under-served population.  Our growing organization empowers staff to make a difference every day in the lives of others and is committed to provide quality, cost-effective care for our patients and community, with respect and dignity, without regard of ability to pay.
Position Overview
The Pediatrician will coordinate and manage individual patient care at the Five Rivers Family Health Center location.  The Pediatrician will have the opportunity to improve health outcomes for patients with the support of an interdisciplinary team including social workers, dietitian, psychiatrists, community health workers, case managers, nurses, and medical assistants.  
General Responsibilities
Completes physical assessment and provides appropriate diagnosis.
Manages therapy for patients including outlining care, providing prescriptions, coordinating consultations, and referrals.
Performs diagnostic tests, medical procedures, and follows up with critical results using appropriate protocol.
Communicates via telephone with patients to discuss patient tests, results, medication refills and other medical questions.
Support mid-level providers in a collaboration or supervisory role.
Qualifications
Graduation from an accredited medical school and completion of an accredited Family Medicine residency program is required
Unrestricted license to practice medicine in the State of Ohio is required
Maintaining license through continuing education, DEA number, and NPI number are required
Knowledge of community health needs and modern practices of public health programs
3-5 years of clinical practice experience preferred
Experience in ambulatory care, and able to provide health care in a sensitive, non-judgmental manner to persons of all economic levels and cultural backgrounds required
Benefits
Five Rivers Health Center offers a complete benefits package including medical insurance, dental insurance, vision insurance, flexible spending accounts, health savings accounts, 8-paid holidays, 20-paid vacation & sick days, short-term disability,long-term disability, life insurance, wellness incentives, department incentives, 401(k), retention bonus, and federal loan repayment opportunities.
EOE/M/F/D/V/SO
Long Term Disability
Paid sick days
Paid Holidays
Vacation/paid time off
Life Insurance
401K
Medical, Dental and Vision
Flexible Spending Accounts
155,000 - 170,000 /year
federal loan repayment opportunities, retention bonus, productivity incentive, organization incentive, wellness incentive