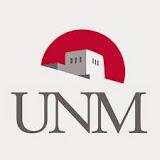 Radiation Therapist - PRN at University of New Mexico
Albuquerque, NM
Job Code/Title: S0067/ Radiation Therapist
FLSA: Non- Exempt
Grade: CN11
OPEN UNTIL FILLED
THIS IS A PRN POSITION
NOT ELIGIBLE FOR BENEFITS
UNM Medical Group, Inc. (UNMMG) is the practice plan organization for physicians and other medical providers associated with the UNM Health Sciences Center.  UNM Medical Group, Inc. is a New Mexico non-profit corporation and is an equal opportunity employer.  UNMMG offers a competitive salary and an attractive benefit package which includes medical, dental, vision, and life insurance as well as tuition assistance, paid leave and 403b retirement for benefits eligible employees.
This position will be located at the University of New Mexico Comprehensive Cancer Center (UNMCCC).  UNMCCC is the Official Cancer Center of New Mexico and the only National Cancer Institute-designated Cancer Center in a 400-mile radius. One of the premier cancer centers nationwide, the UNM CCC has 128 board-certified oncology physicians, forming New Mexico's largest cancer care team. It treats about 60 percent of adults and virtually all the children in New Mexico diagnosed with cancer - more than 10,000 people - from every county in the state in more than 135,000 clinic visits each year. Through its partnership with the New Mexico Cancer Care Alliance, an "exemplary national model for cancer health care delivery", the UNM CCC offers access to more than 160 clinical trials to New Mexicans in every part of the state. Annual research funding of more than $72 million supports the UNMCCC's 132 cancer scientists.  Working with partners at Los Alamos and Sandia National Laboratories, Lovelace Respiratory Research Institute, and New Mexico State University, they have developed new diagnostics and drugs for leukemia, breast cancer, ovarian cancer, prostate cancer, liver and pancreatic cancer, brain cancer, and melanoma; garnered 33 new patents and 117 patents pending; and launched 13 new biotechnology companies since 2010.
We are currently seeking PRN Radiation Therapists to provide radiation therapy to patients as prescribed by physician according to established standards and practices. Radiation Therapist will be responsible for operation of Elekta linear accelerators, Accuray Tomotherapy accelerator, Varian HDR, Siemens CT, C-Rad, B&K ultrasound, Mosaiq EMR.  Must understand treatment planning from Varian Eclipse, Accuray Tomotherapy and Elekta Monaco.  Must be capable of creating Word documents and using Excel for stats. 
This position will work 4:00 p.m. to closing so patients can be schedueld witout a wait time.  Treatment techniques consist of 2D, 3DIMRT, SBRT and SRS.  We use patient indexing for all procedures with tolerances of 1mm for SRS and 1cm on all IMRT, 2D, 3D.  Patient volume is 70-85 patients per day.
The following statements are intended to describe, in broad terms, the general functions and responsibility levels characteristic of positions assigned to this classification. They should not be viewed as an exhaustive list of the specific duties and prerequisites applicable to individual positions that have been so classified.                                                                                   
Under general supervision, provides radiation therapy to patients as prescribed by physician according to established standards and practices.                                                                                            
Duties and Responsibilities
Follows established departmental policies, procedures, and objectives, continuous quality improvement objectives, and safety, environmental, and/or infection control standards.
Prepares written documentation as required by the profession and the department, such as evaluation results, individualized treatment plans, progress reports, and other such reports.
Delivers a prescribed and planned course of radiation therapy to patients; obtains patient history, answers patient questions, and explains procedure; observes patient for any unusual reactions or events during treatment.
Checks prescription, diagnosis, chart, and patient identification, ensuring accurate treatments.
Schedules patients for treatments; interfaces with physicist at initiation of treatment; consults with supportive care physicians, nurses, and social workers.
Prepares room and equipment for patient; transfers immobilized patient from stretcher to treatment couch, giving special care to catheters, IVs, oxygen, respirator, chest tubes, and other life support; positions patient in prescribed anatomical positions for treatment.
Reinforces recommendations given to patient by the physician, dietitian, or other care provider, concerning reaction to treatment and care of the irradiated area, and prevention or treatment of generalized and local side effects.
Performs verification and port film exposures for all treated areas and makes corrections or changes to therapy as directed by physician.
Participates in the clinical instruction and supervision of radiation therapy students.
Enhances professional growth and development through participation in educational programs, current literature, in-service meetings, and workshops.
Performs miscellaneous job-related duties as assigned
Minimum Job Requirements
State of New Mexico Licensed Radiation Therapist; American Registry of Radiologic Technology License; CPR Certified. Verification of education and licensure (if applicable) will be required if selected for hire.
Knowledge, Skills and Abilities Required
Knowledge of anatomy, physiology, and/or kinesiology. Ability to observe, assess, and record symptoms, reactions, and progress.
Ability to effectively communicate medical information, test results, diagnoses and/or proposed treatment in a manner easily understood by the client.
Knowledge of planning and scheduling techniques.
Ability to document work in progress.
Ability to communicate effectively both orally and in writing.
Ability to maintain quality, safety, and/or infection control standards.
Ability to interact with students, faculty and/or staff in a team environment.
Ability to evaluate the progress of therapeutic programs and to make individual modifications.
Knowledge of patient care charts and patient histories.
Ability to safely lift, and physically manipulate patients.
Knowledge of radiation therapy methodology, procedures and standards.
Knowledge of the physical and operational characteristics of radiation equipment and facilities.
Knowledge of the nature and treatments of oncological diseases and of reactions and side effects of related therapy methods.
Knowledge of dosimetry and dosage standards.
Knowledge of related accreditation and certification requirements.
Conditions of Employment
Must be employment eligible as verified by the U.S. Dept. of Health and Human Services Office of Inspector General (OIG) and the Government Services Administration (GSA).
Must pass a pre-employment criminal background check.
Fingerprinting, and subsequent clearance, is required.
Must provide proof of varicella & MMR immunity or obtain vaccinations within 90 days of employment.
Must obtain annual influenza vaccination.
If this position is assigned to a clinical area, successful candidate will be required to complete a pre-placement medical evaluation/health screen.  Required N-95 mask fitting, testing, vaccinations to include annual TST, Tdap, and Hepatitis B will be determined based on location and nature of position.
Working Conditions and Physical Effort
Work is normally performed in a typical interior/office work environment.
Work environment involves exposure to potentially dangerous materials and situations that require following extensive safety precautions and may include the use of protective equipment.
Considerable physical activity. Requires heavy physical work; heavy lifting, pushing, or pulling required of objects up to 50 pounds. Physical work is a primary part (more than 70%) of job.
Jobs are scraped from the URL http://ch.tbe.taleo.net/ rss feed